Back to top
Weekend Skating at Snoopy's Home Ice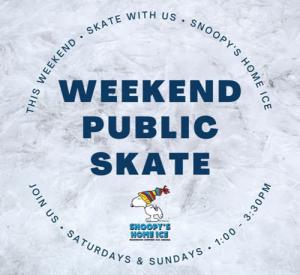 In Santa Rosa you can find Snoopy's Home Ice at the Redwood Empire Ice Arena. Opened by the late Santa Rosa resident and Peanuts cartoonist Charles M. Schulz in 1969, the Redwood Empire Ice Arena offers daily public skating hours (check their schedule for details), skating lessons, birthday parties, and special events. The entire place is decorated with a Swiss theme and offers a charming alpine ambience. The Redwood Empire Ice Arena is also home to Snoopy's Warm Puppy Cafe, where you can sit by the fire and eat breakfast, lunch, or dinner, or just have a hot chocolate and watch the action on the Snoopy's Home Ice.
Prices:
Adults (18 & over) $11.00
Juniors (12 to 17) $11.00
Child (11 & under) $9.00
Skate Rental $4.00
Snoopy's Home Ice is located on West Steele Lane in Santa Rosa. To get there, take 101 north to the Guernville Road/Steele Lane exit; at the signal, turn left on Steele Lane and go under the freeway. Cross Cleveland Avenue and bear right onto West Steele Lane. The Redwood Empire Ice Arena, along with Snoopy's Gallery and Gift Shop, will be on your right after Range Avenue. For information and public skating schedule, visit snoopyshomeice.com or call (707) 546-7147.