Back to top
Grand Slam Birthday Parties with the San Rafael Pacifics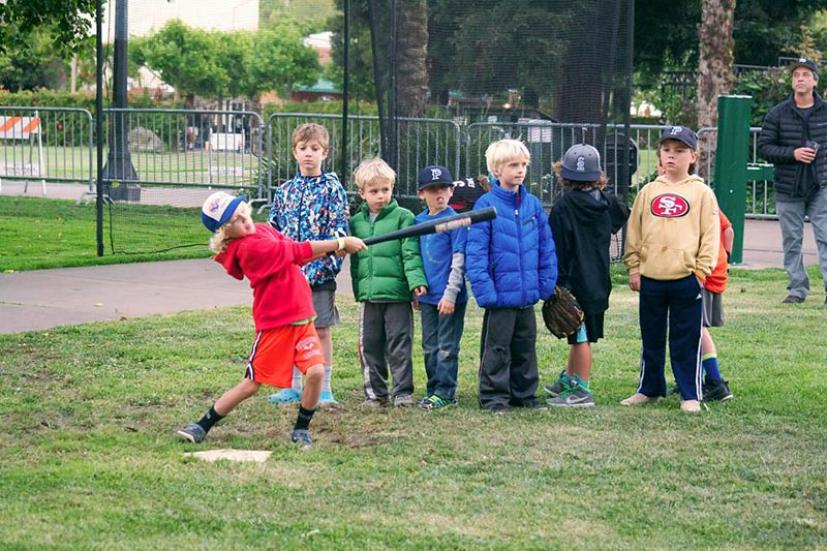 In the last five years, many in Marin have become accustomed to the San Rafael Pacifics calling Albert Park home from June through August. With their sixth season right around the corner, they're back for 2017, and this year young sports fans can hold their birthday parties with the Pacifics at Kirby's Kid Zone presented by Marin County Credit Union at Albert Park!
Kirby's Kid Zone is the perfect spot for children's birthdays, and can accommodate anywhere from 10 to 75 guests. Party guests will enjoy activities like wiffle ball games, classic party games, a basketball hop, and more! Pacifics players and team mascot Sir Francis the Drake will drop in and visit parties to say hello and sign autographs, too! Birthday parties are not complete without cake, and party guests will enjoy a slice to celebrate the occasion, courtesy of Nothing Bundt Cakes. To commemorate the fun experience, party bags are also available to complete the birthday package.
Groups of 20 or more are eligible to reserve, in advance, seats for any 2017 game upon availability. With a group of 20 or more, you'll also save substantially and have access to some unique benefits like specialty catering menus, on-field activities (first pitch and between innings games, for example) and great event venues at the ballpark including the 4 Points Sheraton Beach Club and on-field venues during batting practice in the Pacifics' Home Plate Club and BP Zone. With six unique hospitality venues at the ballpark, in-house catering services and convenient free parking, the Pacifics provide the perfect backdrop for any kind of event imaginable.
Game tickets, menu packages, and a variety of party add-on options are available. Albert Park is located near downtown San Rafael at Andersen Drive, Lindaro Street, and Albert Park Lane.
The San Rafael Pacifics minor league baseball team's 2017 opening game is on Tuesday, June 6. Check their complete game schedule here.
Contact the Pacifics to find helpful information to get your party started, including ticket and food pricing, the 2017 schedule, and a list of their unique benefits! To book a party at a Pacifics game contact Megan Castellucci at (415) 485-1563 or megan@pacificsbaseball.com. Learn more about the Pacifics at www.pacificsbaseball.com.
Today's Events
Thursday, February 22, 2018