Back to top
New Pet Boutique in Larkspur
Marin Mommies presents a sponsored article from Brownie's Pet Boutique in Larkspur.
Brownie's Pet Boutique is now open in Larkspur! Bring the family (and your pet, of course) to celebrate at their grand opening event on Saturday, March 18 from 10 am–3 pm. Browse their complete and varied selection of dog and cat accessories and enjoy hot cocoa, dog treats, and special discounts.
Brownie's Pet Boutique is the project of a young Chilean couple that loves animals and came to Marin on vacation about a year ago. They were stunned about how developed the dog and cat culture is here and quickly decided to move forward with the idea of opening a pet boutique in Marin! They chose Larkspur because of its charming people and lovely downtown.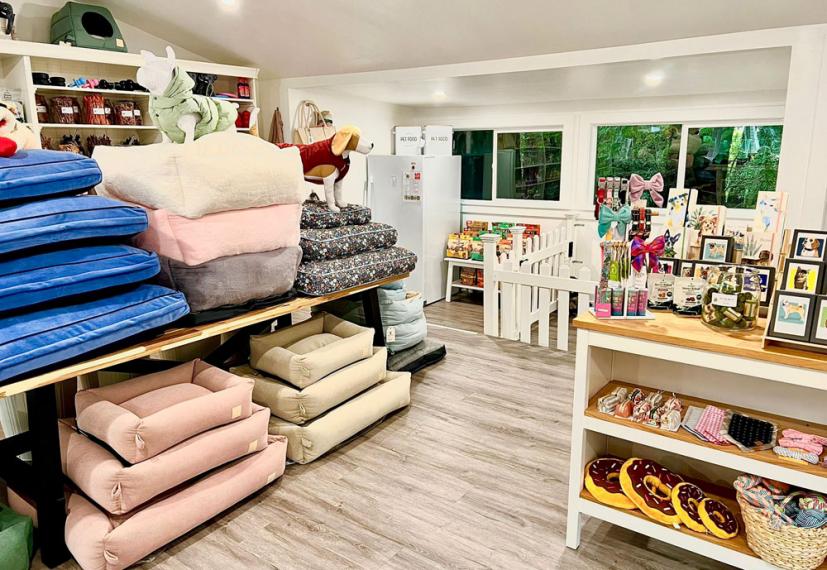 Brownie's Pet Boutique is a place where you will find the best selection of dog and cat accessories. Almost all of our treats are made by small US companies from organic and/or human grade ingredients. Most collars, leashes, and apparel are handmade in the US, too. The idea is to support local companies and be able to offer a carefully selected variety of products to Marin's dogs and cats.
Brownie's Pet Boutique is open Tuesday–Sunday, 11 am–5 pm, closed Mondays. They are located at 276 Magnolia Avenue, Larkspur 94939 in the Lark Creek Shopping Center. For more info, visit their website at browniespetboutique.com and follow them on Instagram @browniespetboutique.
Sign up for tips & news for Marin families!