Back to top
North Lake Tahoe Summer Family Fun Events 2019
The Summer Concert on the Green takes place July 5 and 6 at Tahoe Donner. Photo: Tahoe Donner
The North Shore of Lake Tahoe is one of our favorite summer destinations. There's something so relaxing and inspiring about spending time up in the mountains. This summer, you'll find plenty of fun for the whole family, from 4th of July parades and fireworks to free live music and outdoor movies to kids' camps and adventure sports programs. Here's our guide to summer 2019 family-friendly events in North Lake Tahoe and Truckee.
All Summer
Live Music in the Village
Northstar California Resort
May 25–September 2
The Northstar Village main stage hosts live performances from local bands and musicians every Saturday and Sunday afternoon this summer. Event details
Truckee River Railroad
Truckee Regional Park
May 27, June 10 & 24, July 9 & 22, August 5 & 19, September 2, 16 & 23, October 1
Kids can take a miniature train ride in Truckee Regional Park this summer! Rides are free, but donations are accepted. Rides take place from 11 am to 2 pm. Event details
Bluesdays
Squaw Valley
Tuesdays, June 11–September 3
This popular free outdoor concert series at the Village at Squaw Valley celebrates its 11th anniversary and features acclaimed blues musicians, great grab-and-go food offerings from Village restaurants and a Blues bar with beer, wine, and spirits available in the Events Plaza. Also get discounted High Camp Experience packages, food and drink specials, and lodging sales every Tuesday. Event details
Truckee Thursdays
Historic Downtown Truckee
Thursdays June 13 through August 29
Enjoy some exuberant summertime energy in Historic Downtown Truckee with live music, children's activities, a beer garden, and a variety of artisan vendors. In addition, attendees will find sidewalk sales and other activities hosted by downtown merchants. There's even a shuttle to Downtown Truckee from local resorts like Tahoe Donner and Northstar. Event details
Tahoe Star Tours
Northstar California Resort
Thursdays–Saturdays, June 13–August 31
Every Thursday, Friday and Saturday this summer, join star guide and poet Tony Berendsen at the Northstar Dark Skies Cosmoarium for an intimate look at the Sierra stars. View the cosmos with through high-powered Celestron telescopes. Enjoy comfortable seating, blankets, outdoor heaters, hot chocolate, s'mores and more. Event details
Concerts at Commons Beach
Commons Beach, Tahoe City
Sundays, June 16–September 1
Come to Commons Beach for free live music every Sunday during the summer. Bring your picnics, blankets, and low-back chairs for a perfect lakeside evening. Local food and drink vendors sell beer, wine, soft drinks, sushi, BBQ, ice cream, and more. Come early and enjoy the lakeside ambiance. There's a fully equipped playground for the little rock-'n-rollers too! Event details
Music in the Park
Truckee River Regional Park, Truckee
Wednesdays, June 19–August 28
Enjoy free concerts every Wednesday in the amphitheater at Truckee Regional Park. Concerts start at 6:30 pm. Event details
Squaw Kids Adventure Camp
Squaw Valley
Fridays–Mondays, June 24–August 30
This summer kids can explore and discover adventure at Squaw Valley through outdoor activities and art exploration alongside our experienced counselors and other kids. Camp takes place from 9 am to 3 pm. Activities include swimming, Aerial Tram rides, eco-hiking, nature crafts, biking, map and compass class, roller skating, geo-caching, LEGO build and engineering projects, disc golf, climbing wall, lawn games, scavenger hunts, cooking, yoga, and more. Event details
Tahoe City Outdoor Movies
Tahoe City
Wednesdays, June 28–August 23
Enjoy free movies at the Gatekeeper's Museum and Commons Beach at dusk this summer. Bring low back beach chairs only, blankets, sleeping bags, and flashlights. Arrive early for food, games, prizes, and to get a good spot! Event details
Music on the Beach
Kings Beach State Recreation Area
Fridays, June 28–August 30
Listen and dance to live music performances featuring a variety of genres on the beautiful North Shore of Lake Tahoe. Concerts start at 6:30pm. Local food and drink available for purchase from 6–9 pm. No concert August 9. Event details
Free Outdoor Summer Movie Series
Squaw Valley
Thursdays, July 11–August 29
Snuggle up with the kiddos under the stars while enjoying new releases and family classics on the big screen in the Village at Squaw Valley. All movies start at 8:30 pm, weather permitting. Blankets and warm clothes are recommended. Seating available on a first-come, first-served basis. Event details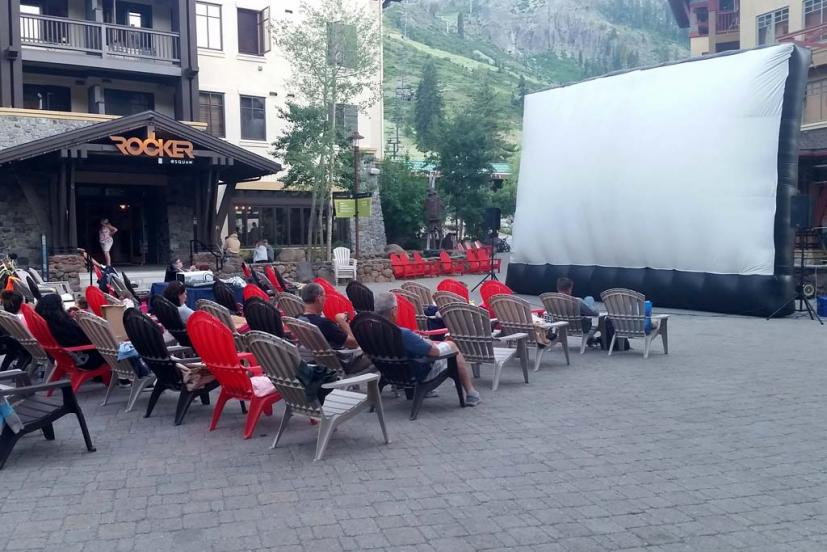 Free outdoor movies return to the Village at Squaw Valley this summer.
June
Kids Adventure Games
Northstar California Resort
Friday–Sunday, June 28–30
North Lake Tahoe adventure racers will be treated to an all-new adventure course this year at Northstar California Resort. Designed for kids ages 6–14, the Kids Adventure Games is a multi-discipline obstacle adventure race, where kids, in teams of 2, compete together on bike, in water and on foot through a unique 2.5-4 mile adventure course featuring up to 15 man made and natural obstacles. Event details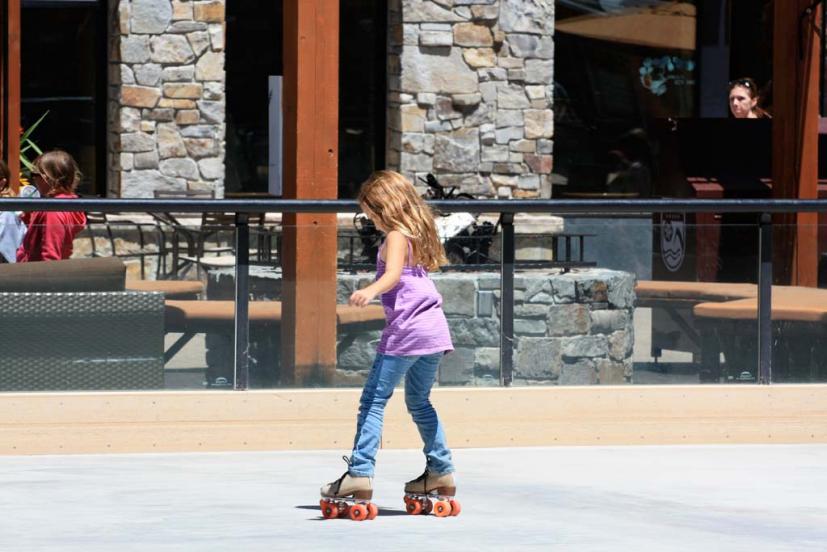 Roller skating at the Village at Northstar California.
July
Truckee 4th of July Parade
Historic Downtown Truckee
Wednesday, July 4
The annual Truckee 4th of July Parade in Historic Downtown Truckee is a local tradition and fun for the whole family. The parade starts at 10 am at the Truckee High School follows Donner Pass Road to Downtown Truckee and ends at the corner of Bridge and Church Street. Event details
4th of July Bike Parade
Northstar California Resort
Wednesday, July 4
After getting inspired,watching the Truckee 4th of July parade, join Northstar California for a bike parade. Free red white and blue decorations will be available in front of Mine Children's Store to decorate your bike, scooter, stroller or dog to be stars of the parade. Kids can decorate, get their face painted and meet local first responders before the parade starts. At 2 pm everyone who wants to participate is guided around the village and onto the rink while onlookers cheer them on. Event details
4th of July Fireworks
Tahoe City
Wednesday, July 4
Tahoe City was named one of America's Best 4th of July Displays! Celebrate our country's birthday at their 75th annual fireworks show on Lake Tahoe's North Shore. Event details
Summer Concert on the Green
Tahoe Donner
Friday & Saturday, July 5 & 6
Tahoe Donner's annual Summer Concert on the Green featuring two nights of live performances by today's top tribute bands, including the Woodie and the Longboards, Neon Velvet, the Fog City Swampers, and Hollywood U2. Summer Concert on the Green is an outdoor, family-friendly event held on the Tahoe Donner Driving Range. Food will be available for purchase from local vendors. Event details
Beerfest & Bluegrass Festival
Northstar California
Saturday, July 6
Northstar California's Beerfest & Bluegrass Festival is back with locally made craft brews and ciders and award-winning bluegrass music. Top it off with a run or hike and amazing mountain views. Event details
Art, Wine & Music Festival
Squaw Valley
Saturday & Sunday, July 13 & 14
The Village at Squaw Valley will burst with color, taste and sound as fine artists, craft makers, performers and musicians come to participate in this fun two-day annual event from 11 am–5 pm each day. The Art, Wine & Music Festival features wine tasting from 2–5 pm, performance stages, restaurants, shops and walkways lined with fine art booths and exhibits. All proceeds from the event benefit Achieve Tahoe. Event details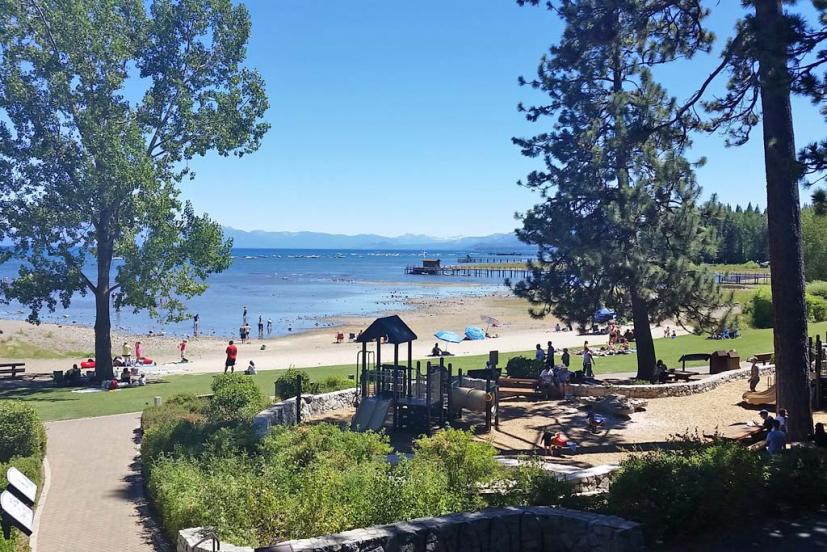 Commons Beach in Tahoe City will host free outdoor movies and concerts this summer.
August
Mountain Kids Cook-Off Festival
Northstar California
August 5
The culinary arts takes center stage among the mountain beauty at this fun family event as talented young chefs challenge their skills. In addition, kids can take their own cooking classes, create their own artistic masterpiece, or lead the family on a scenic hike. Event details
Brews, Jazz & Funk Fest
Squaw Valley
August 10 & 11
Brews, Jazz & Funk Fest will return to Squaw Valley for its 18th year. Festival-goers can sip a wide array of tasty beers from over 20 different breweries, as well as enjoying an incredible lineup of live music. All proceeds from the event benefit the Humane Society of Truckee-Tahoe. Event details
Sign up for tips & news for Marin families!