Back to top
A Powerful Springboard for the Future of Your Child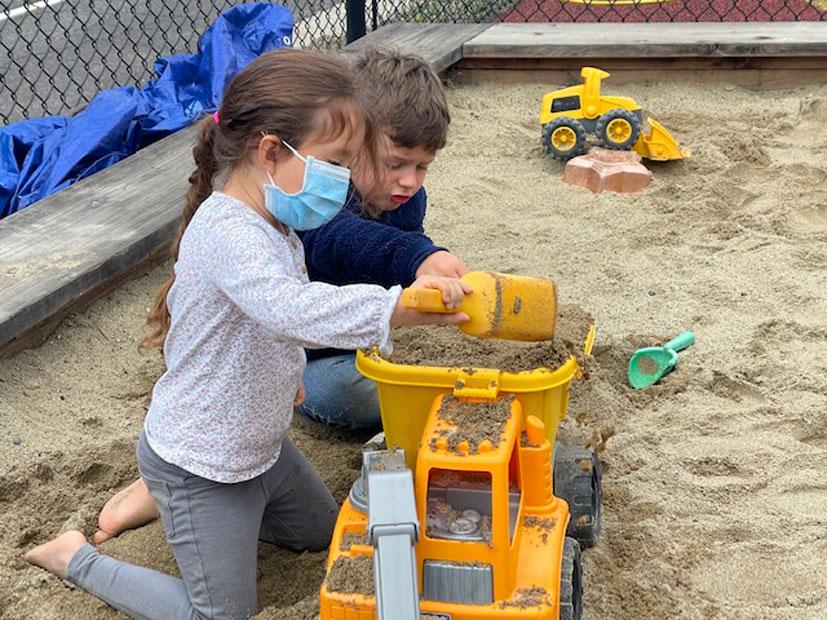 Marin Mommies presents a sponsored article from Great Expectations Preschool in San Rafael.
Great Expectations, Marin's first inclusive preschool, just wrapped up its forth school year and is currently enrolling students for 2022-2023. The onset of COVID-19 created a metamorphosis stage where children were like caterpillars, nestled into their cocoons, and are ready to transform. There is now a great need for structure and rhythm in their lives. Great Expectations is a collaborative partnership between Lifehouse and Marin County Office of Education, and is committed to providing high-quality early care and education for all children.
Great Expectations is a safe space where children can find a rhythm each day with the help of fantastic teachers who create an environment full of exploration, wonder, self-discovery, self-regulation, and social and emotional skills at the forefront. The collaboration of Great Expectations and MCOE staff incorporates a director and teachers who specialize in early childhood development along with special education teachers and paraprofessionals. They help the children explore the world using social and emotional foundations of the Teaching Pyramid Framework, Zoo Phonics, Handwriting without tears, visual schedules and their years of experience. Great Expectations is a licensed, play-based program for all children ages 2-5 years old, specializing in providing differentiated learning activities and, focusing on each child's unique interests and abilities. Our approach is relationship-based.  We build nurturing, trusting, and authentic connections with each child and take time to observe, recognize and build on their strengths in a structured learning environment.
Carefully balanced ratios meet the needs of all children and provide equitable learning opportunities to support the children, and offer a sense of community in which each child reaches for their full potential. Great Expectations is in excellent standing with Marin Quality Counts and looks forward to achieving high quaility standards this year as COVID restrictions are being lifted and some normalcy is returning to our communities and society.
Great Expectations models an inclusive community where all families and children feel like they belong. We all have challenges. At Great Expectations, challenges are viewed as sources of connection rather than division. "Typically" developing children in an inclusive program learn about acceptance, appreciation of differences, and friendship. There is recognition that everyone has something to contribute.
Great Expectation is a year-round preschool, open M-F, 7:30 to 5 pm. Please contact us to schedule a tour: 415-499-5892
Website: www.greatexpectationsmarin.org
Facebook: www.facebook.com/greatexpectationsmarin
Sign up for tips & news for Marin families!