Back to top
Spend Your Summer at the Bay Area Discovery Museum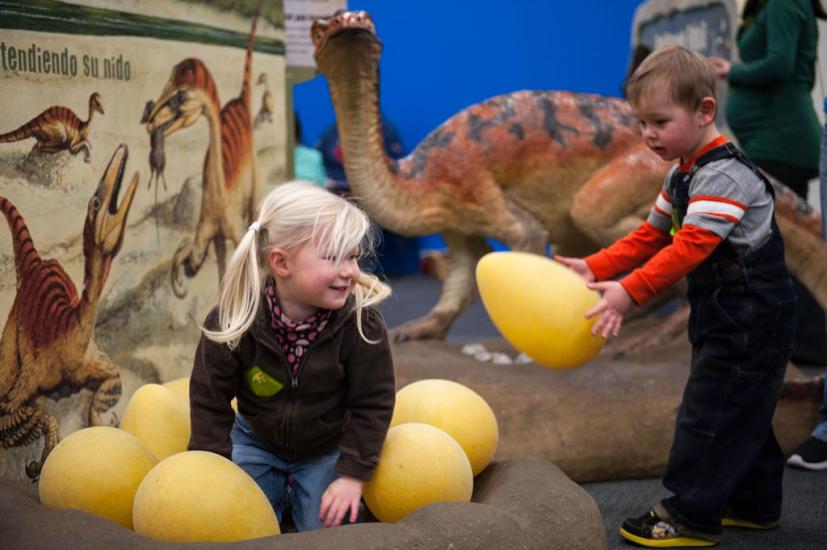 Summer is always a wonderful time for families to visit the Bay Area Discovery Museum in Sausalito, and 2019 will be no exception! June kicks off a whole summer full of creative programming and special events: museum members can start the summer by enjoying VIP perks during June Member Month, and everyone will be able to spend more time exploring the museum when extended hours begin on June 10.
June is Member Month at the Bay Area Discovery Museum
June Member Month is the museum's opportunity to say "thank you!" to all the members who help support their exhibits and programs. During the month of June, members enjoy special performances during member hour, gift giveaways, additional discounts, and more! If you're not a member, you can become one today to enjoy the great Member Month perks! Learn more about Member Month.
Enjoy Extended Summer Hours at the Museum
Starting June 10 the museum will open for extended summer hours, so you'll have more time to play and explore! The BADM Will be open every day of the week from 9 am to 5 pm for families to discover new exhibits, get hands-on in creative programs, and enjoy summer special events. Learn more about summer extended hours.
The Dino Days of Summer
Dino fever comes to the Bay Area Discovery Museum this summer! Families will be able to enjoy special performances and dinosaur-themed programming inspired by the museum's summer exhibit, Dinosaurs: Land of Fire and Ice™! From June through August, the BADM is dedicating one weekend a month to a total dino takeover. On June 8 and 9, get into the spirt by digging for fossils in kinetic sand during Dino Dig or dancing like a T-Rex at the Dino Disco. All Dino Days of Summer programming is included with museum admission or free for members. Learn more about Dino Days.
June STEM and Art Programs
The museum's free daily programs provide opportunities for children to get hands-on with creative STEM and art subjects. In June, children can feel the rhythm in BADM's very own Dance Studio, explore the wacky world of germs, or use natural clay to make clay pots! All daily STEM and art programs are included in the price of admission or free for BADM members. Learn more about STEM and art programs.
Sign up for tips & news for Marin families!