Back to top
Summer Family Fun at San Rafael's McInnis Park
If you've never ventured out to McInnis Park, in northern San Rafael, you owe it to yourself to check it out this summer. Formally known as John F. McInnis Park, this 450-acre regional park is a one-stop destination for all kinds of active family fun, from golf and baseball to hiking and skateboarding.
If you haven't been, you really should pay it a visit. And if you have, you should resolve to go there more often! Here are some of the things that keep us coming back multiple times every summer (and at other times of the year, too).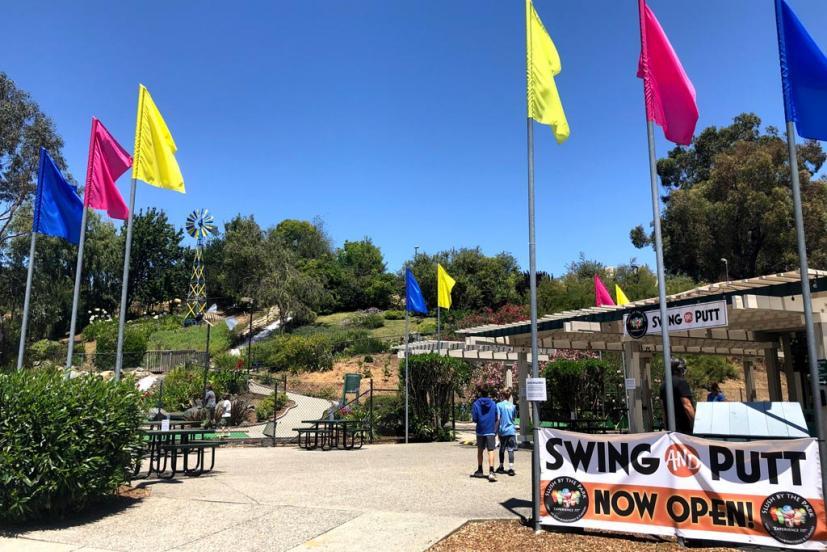 Golf at McInnis Park
McInnis Park is home to McInnis Park Golf Center, with a nine-hole golf course and driving range, as well as Marin County's only miniature golf course. While many visit the park to play nine holes or hit a bucket of balls at the course and driving range (with its attendant pro shop and clubhouse), we love the 18-hole mini golf course with its beautiful flowers, which has recently been updated and redesigned.
After your game, you can grab a treat at Slush by the Park near the mini golf course entrance. Make sure you try their 50/50 soft-serve gelato and Italian ice combo! This is a great place to hold a birthday party, too.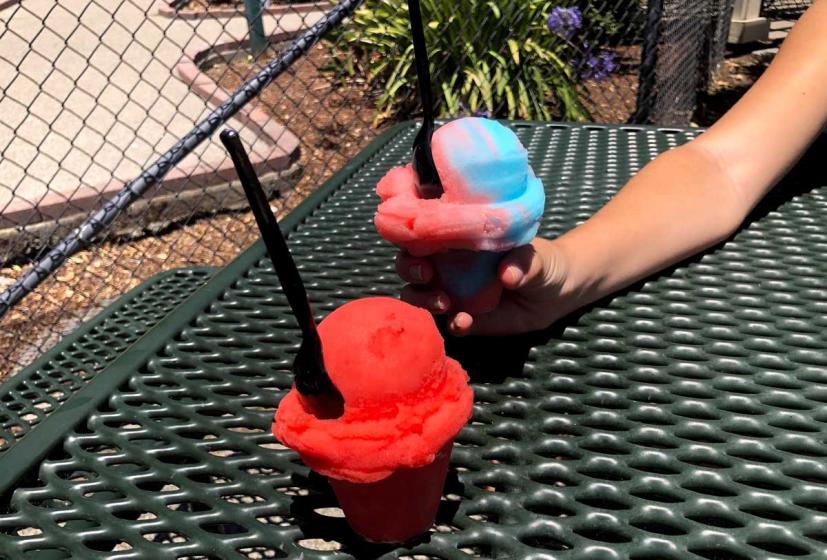 Hiking and Walking
McInnis Park is home to numerous nature trails that border the adjacent wetlands and traverse the surrounding hills. Watch for wildlife at the water's edge or take in views of Mt. Tam from the upper area of the park. There's even a boat ramp where you can launch your canoe or kayak and explore the nearby sloughs.
Down the road from McInnis Park you'll find the Las Gallinas Wildlfe Ponds. This area features miles of flat trails that offer great wildlife watching (don't forget your binoculars), and it's a fantastic place for a family hike or bike ride. We've been taking our kids here since they were still in strollers, and they love to ride their bikes here now and take breaks to look for different kinds of birds out in the marsh.
Skateboards, Skates, & Scooters
In the upper area of McInnis Park is home to a popular skate park. The park welcomes skateboarders and inline skaters of all ages, and scooter riders are allowed on the skate park ramps until 1 pm daily and all day on Wednesdays. There's an emphasis on safety and fun here—all participants are required to wear helmets and knee and elbow pads.
The Marin County Parks department even holds skateboarding clinics, lessons, and other fun events at the park. Check their online calendar for upcoming skate park events.
Other Sports Activities
McInnis Park also features batting cages, two soccer fields, two softball fields, and four tennis courts. You'll often find organized league soccer games taking place here on weekends.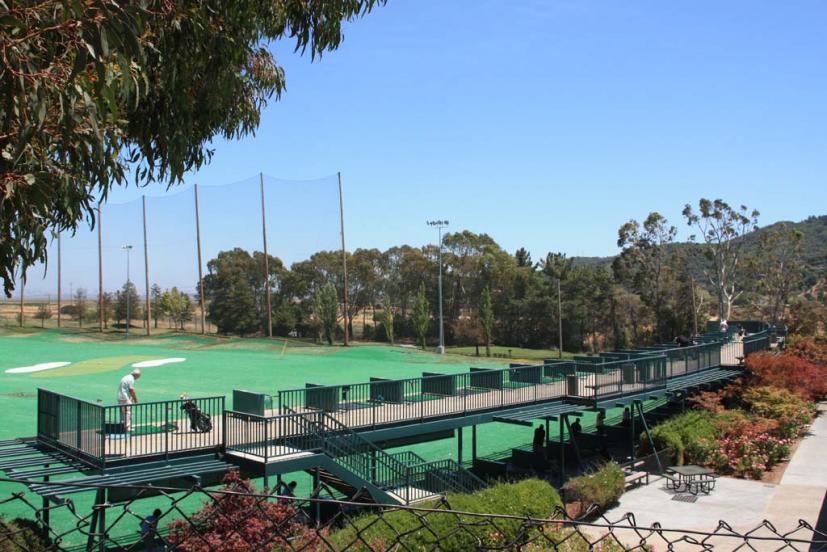 If You Go
McInnis Park is located at 310 Smith Ranch Road in San Rafael. It's open from 7 am to 8 pm during the summer, 7 am to 7 pm during the spring and fall, and 8 am to 5 pm during the winter. Check the Marin County Parks website for exact dates and times. The mini golf course is open daily from 11 am to 7 pm. Advance reservations are recommended; call (415) 491-5995 during normal business hours.
To get there, take Highway 101 to the Lucas Valley/Smith Ranch Road exit north of San Rafael. Head east onto Smith Ranch Road and follow the road until you enter McInnis Park. Park admission and parking are free.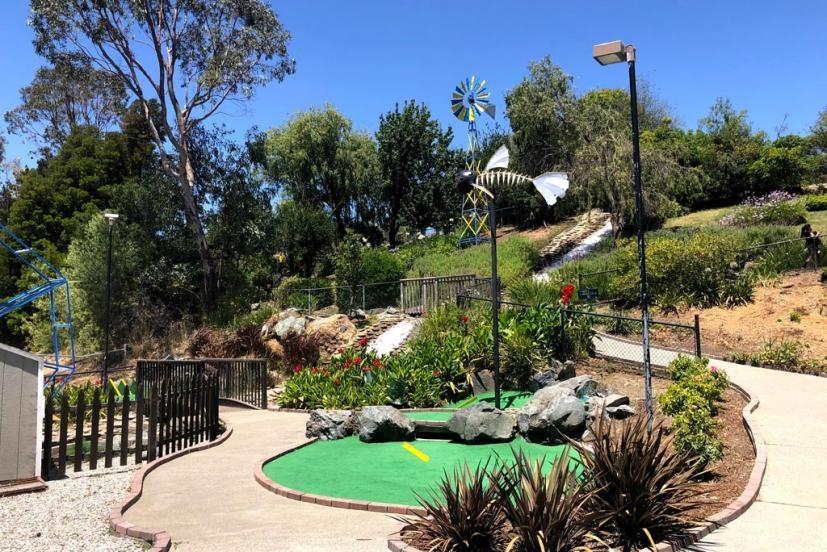 Food is available at the McInnis Park Club Restaurant at the Golf Center, and the Patio Cafe snack bar. The park also has a picnic area with charcoal grills, and there are picnic tables at the skate park and the Las Gallinas WIldlife Ponds
Restrooms and drinking fountains are located near the soccer fields, at the Golf Center, and near the skate park. For more information, visit www.marincountyparks.org.
Sign up for tips & news for Marin families!