Back to top
12 Unique Birthday Party Ideas in Marin and the Bay Area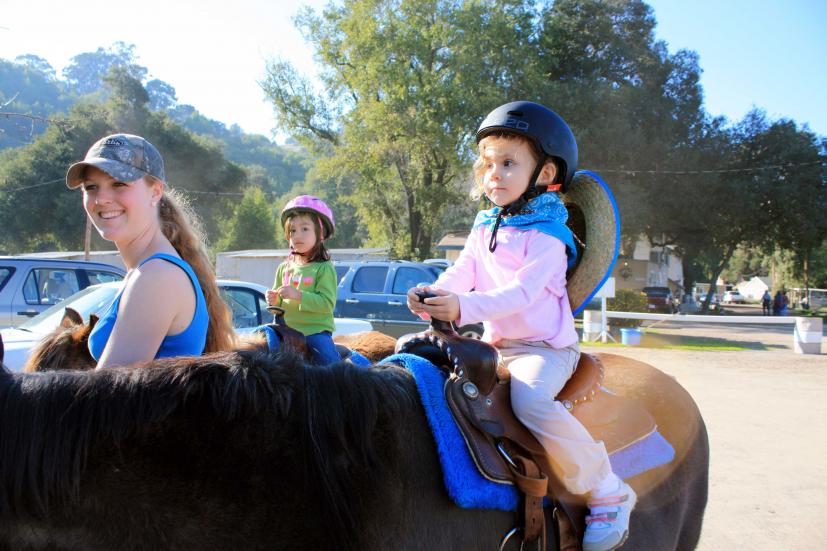 Pony Party at Morning Star Farm in Novato
Looking for something different for your child's next birthday party? Here are a dozen party ideas that go beyond the jumpy house and day out at the park. There's a unique party venue and activity for almost every interest, whether it's reptiles, planes, or horses.
This west Novato equestrian center offers pony parties for ages 3 and up. Parties feature pony rides for an hour followed by a trip to the petting zoo. They even have a covered area so parties in the rain are no problem.
Plane lovers of all ages can book their birthday party at Santa Rosa's Pacific Coast Air Museum. Parties an include a virtual reality flight simulator, visiting open cockpits on the museum's historic planes, and guided tours.
Get cooking with the Culinary Dude, who offers two-hour kids' birthday parties at your home or venue where they cook—and eat—their own meal! Meals can be tailored to the taste of the birthday child and partygoers will create three to five dishes during the party.
Get up-close-and-personal with the reptiles from Marin Treks natural history museum in Novato. Parties can take place at the museum, your home, or a local park and include a one-hour animal presentation and then time for cake and presents.
Aspiring filmmakers can have their birthday party at Santa Rosa's Charles M. Schulz Museum, where they'll make either LEGO stop-motion animated movies or live-action movie trailers using iPads and iMovie. Parties wrap up with a special movie viewing!
Birthday parties at Celines' Sweets, an old-fashioned candy store in Old Town Novato, involve a fun scavenger hunt where kids find candy around the store and fill their buckets. Each child gets a scoop of ice cream afterwards, and additional options are available.
Sonoma's TrainTown miniature railroad offers birthday parties for train fans that include train rides, carnival rides, and the use of a shaded picnic table.
Aspiring actors rehearse and perform their very own show, taught by New York Broadway professionals. Broadway Birthdays include 90 minutes or more of activities and entertainment at your home or venue. They offer three party packages to choose from.
Little scientists can have their birthday parties at the Cal Academy in Golden Gate Park. The Academy offers several party packages, all of which include admission, two-hours in the party room, express entry into the earthquake shake house and rainforest, and reserved seating in the planetarium.
Party like an animal at Marin Humane! Humane birthday parties last two hours and include a dog or cat theme, animal-themed games and activities, an animal visit, and a tour of the shelter. They even include eco-friendly party supplies and decorations.
Creative kids ages 7 to 11 can try hand-sewing and beading at birthday parties at Mill Valley's PoekieNook. Poekies are cute fleece animals that kids create by sewing. Parties are two hours or more and include time for sewing Poekies and of course cake. 
Escape room games are hot right now, and game centers like Rohnert Park's Game the Room can be the perfect place for birthday parties, especially for older kids teens. Partygoers work together to solve puzzles and make their escape. Two themes, one inspired by both H.G. Wells and pirates and the other by fantasy tales like Game of Thrones, are offered.
Sign up for tips & news for Marin families!