Back to top
Ice Skating Fun at Snoopy's Home Ice in Santa Rosa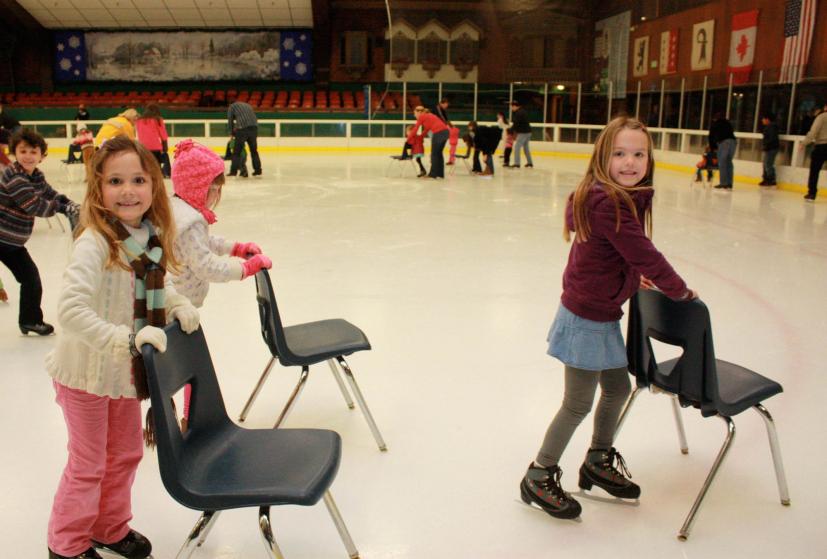 One of our must-do family traditions during the holidays is to visit Snoopy's Home Ice, as well as the Charles M. Schulz Museum right next door. The arena was a gift to the North Bay community from the late Santa Rosa resident and Peanuts cartoonist Charles M. Schulz, and has been going strong since 1969.
I always consider an outing here a holiday tradition, especially since I grew up watching A Charlie Brown Christmas every year, and attended a few holiday ice shows here over the years, too. It was always a treat to see Charles Schulz himself sitting in the audience, enjoying the show and chatting with visitors.
There's a lot to do there, even if you don't ice skate—the Arena's Warm Puppy Cafe is a cozy and fun place to grab lunch or a snack, sit by the fire, and watch the action on the ice, and the nearby Snoopy's Gallery and Gift Shop features the largest selection of Peanuts merchandise in the world; it's fun to browse the shop and look at original Peanuts artwork in the gallery upstairs.
The cafe offers a wide variety of food including sandwiches, hamburgers, and hot dogs. With a cozy fireplace and big picture windows overlooking the ice rink, it's a great place to chill out and watch the skaters. We've even had a surprise visit from Snoopy himself!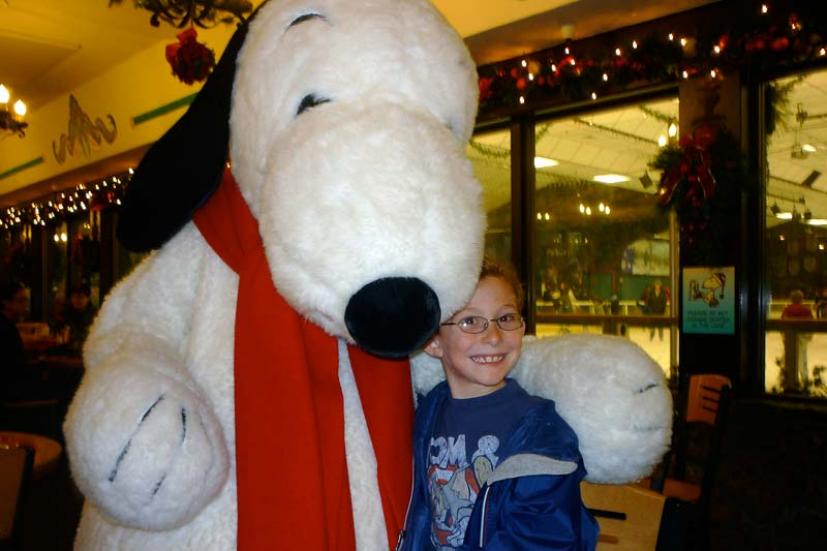 The ice rink is decorated in a Swiss alpine theme, and it's clean with plenty of seating for spectators or skaters taking a break. It's also cold, so make sure you bundle up! It's especially fun to go during the holiday season, when the arena is decked out in festive lights and decorations, including a 20-foot Christmas tree at center ice. Skating session prices are $10 for adults 18 and over and juniors 12–17, and $8 for children 11 and under. Skate rental is $4.
This Thanksgivingweek, they are offering public skating holiday hours: Monday–Wednesday from 9:30 am–4:30 pm and Friday–Sunday from 9:30 am–4;30 pm (closed on Thanksgiving). Check their website for additional session times and more information: www.snoopyshomeice.com.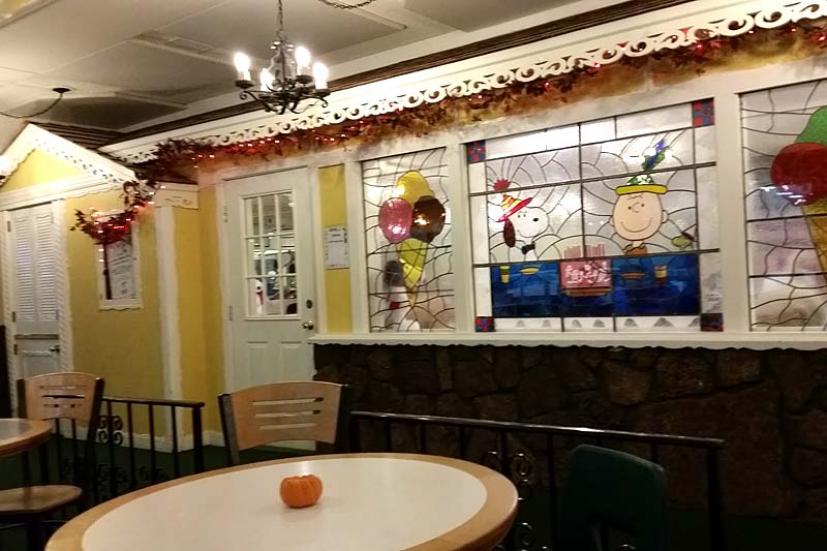 They also offer Puppy Practice, a session for children 12 and under and their parents that's perfect for beginners, since it includes a 20-minute group lesson for both adults and kids, and kids can use chairs to steady themselves as they learn (and so can parents, which is a good thing if you haven't skated in a while). Puppy Practice is $9 for adults and $7 for children, with no skate rental charge.
You can also hold your child's birthday party at Snoopy's Home Ice. They offer packages for up to 35 guests ranging in prince from $295 to $560. Packages include exclusive access to the Peanuts party room, a customized ice cream cake from Cold Stone Creamery, bottomless pitchers of root beer and lemonade, pepperoni and cheese pizzas, and of course skating for everyone, as well as the assistance of a party host who will get everything ready for your party and clean up afterward. Call (707) 546-7147, ext. 503, Monday through Friday to reserve your party. Parties can take place during and after most public skating sessions; check their online party calendar for available times and dates.
Make sure you save some time to visit Snoopy's Gallery and Gift Shop across the parking lot from Snoopy's Home Ice. In addition to the tons of Peanuts products to browse and buy, you can take a look at some of Charles Schulz's original artwork, see Peanuts memorabilia from around the world, and watch Peanuts videos while relaxing in comfy beanbag chairs. The gift shop is open from 10 am to 6 pm daily.
If You Go
Snoopy's Home Ice is located at 1667 West Steele Lane in Santa Rosa. To get there, take 101 north to the Guernville Road/Steele Lane exit; at the signal, turn left on Steele Lane and go under the freeway. Cross Cleveland Avenue and bear right onto West Steele Lane. The Redwood Empire Ice Arena, along with Snoopy's Gallery and Gift Shop, will be on your right after Range Avenue.
You can also easily get there via the SMART train. Exit the train at the Santa Rosa North station on Guerneville Road; it's a short 10-minute walk to the Schulz compound.
For information and public skating schedule, visit www.snoopyshomeice.com or call (707) 546-7147.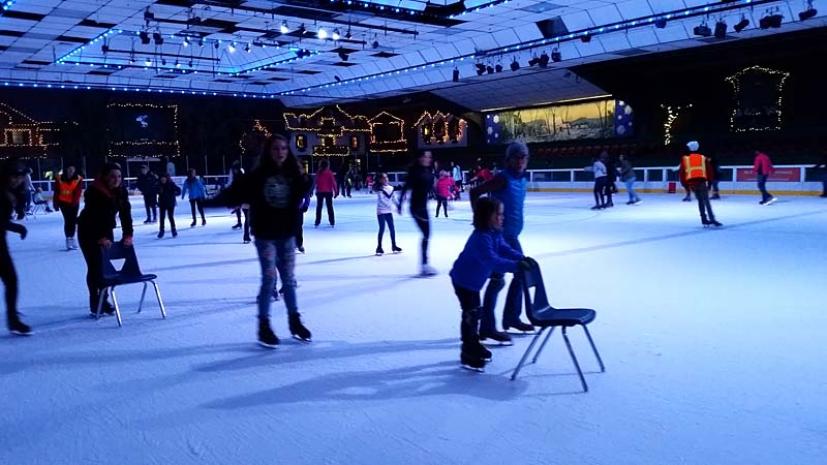 Sign up for tips & news for Marin families!