Back to top
Christmas Tree Recycling in Marin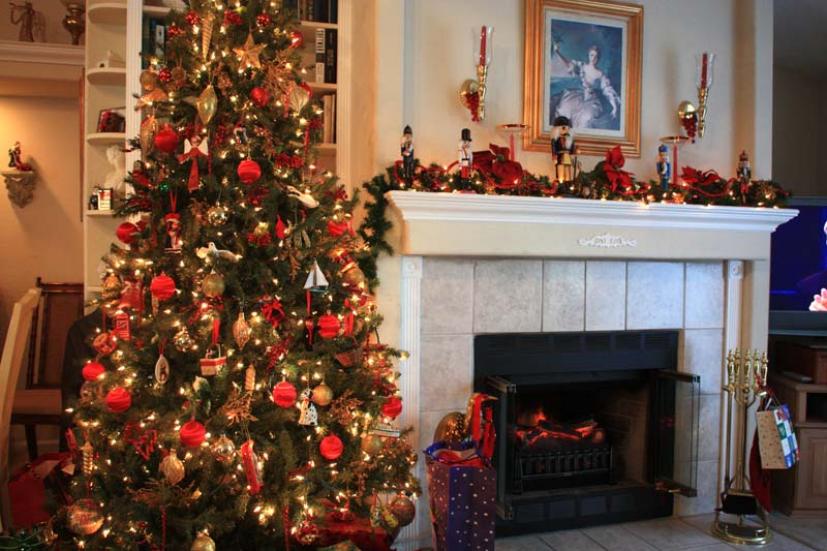 As December draws to a close and the New Year begins, the time comes bid farewell to your Christmas tree. It's a sad but inevitable fact of life that your tree has to go at some point, unless you have an artificial Christmas tree, in which case you can stop reading right here.
Fortunately, your local disposal agency is usually more than happy to take your dried out old Noble Fir off your hands and do the green thing with the tree by recycling it. If for some reason you can't leave your tree out by the curb with your yard waste, you can drop it off at a number of different locations, including all Marin County Fire Department stations (through January 21), throughout Marin County.
Keep in mind that you need to remove all ornaments, lights, tinsel, and plastic tree bags from the tree before you put it out for pick up. (Don't forget to remove metal or plastic stands, too.) Here's a rundown of Christmas tree disposal details for communities in Marin:
For Larkspur, Greenbrae, Kentfield, Las Gallinas Valley, Ross, San Anselmo, San Rafael, Fairfax, and Ross Valley (Sleepy Hollow and Oak Manor): Trees will be collected at the curb on your regular yard waste pickup day from January 2 to 15. One pickup per residence. If trees are greater than 6 feet in length, please cut them in half. Remove all metal stands, plastic tree bags, and ornaments. Flocked trees will not be accepted.
Marin Sanitary customers may drop off up to two unflocked Christmas trees during the month of January at the Marin Resource Recovery Center at 565 Jacoby Street in San Rafael.
For Almonte, Alto, Belvedere, Corte Madera, Mill Valley, Homestead Valley, Strawberry, and Tiburon: Place trees along curb on any regular green can collection day, starting after Christmas Day. Trees over 5 feet tall must be cut in five-foot lengths for easier handling. Trees put out by garbage cans will not be picked up.
From December 31–January 5 customers may place whole trees at the curb the night before their regular collection day. Additionally, trees may be cut to fit inside your yard waste container for collection on your regular service day. Remove all lights, tinsel, ornaments and stands. Flocked trees will not be collected.
You can also have your tree recycled as part of the San Marin High School Safe Grad Fundraiser. You can drop off your tree for a suggested $10 donation ($20 for a flocked tree) at the San Marin High School parking lot, 15 San Marin Drive, from 8 am to 4 pm on December 29 and 30 and January 5 and 6. They'll pick up your tree, too for a suggested donation of $15 ($25 for a flocked tree). Tree pickups happen on the same days as tree drop-off and can be scheduled online or by emailing SMTreeRecycle@gmail.com.
Bay Cities Refuse customers in Sausalito and Marin City can recycle clean Christmas trees on their regular greencycle pickup day. Trees must be clean and no flocked trees are accepted.
For Bolinas, Forest Knolls, Inverness, Marshall, Muir Beach, Nicasio, Olema, Point Reyes Station, San Geronimo, Stinson Beach, West Marin and Woodacre: Cut trees to fit inside your yard waste cart for pickup on any regular service day. Flocked trees will not be collected.
West Marin residents may also drop off trees December 26 through January 16 from 8 am to 5 pm at the Point Reyes (4th and B Streets), Tomales (599 Dillon Beach Road), and Woodacre (33 Castle Rock Road) fire stations.
Cut trees into pieces no longer than two feet in length and two feet wide and place trees in your green waste cart on regular green waste collection day for free pick up.
Sign up for tips & news for Marin families!