Back to top
ARTifact Opens New Art School in Downtown Corte Madera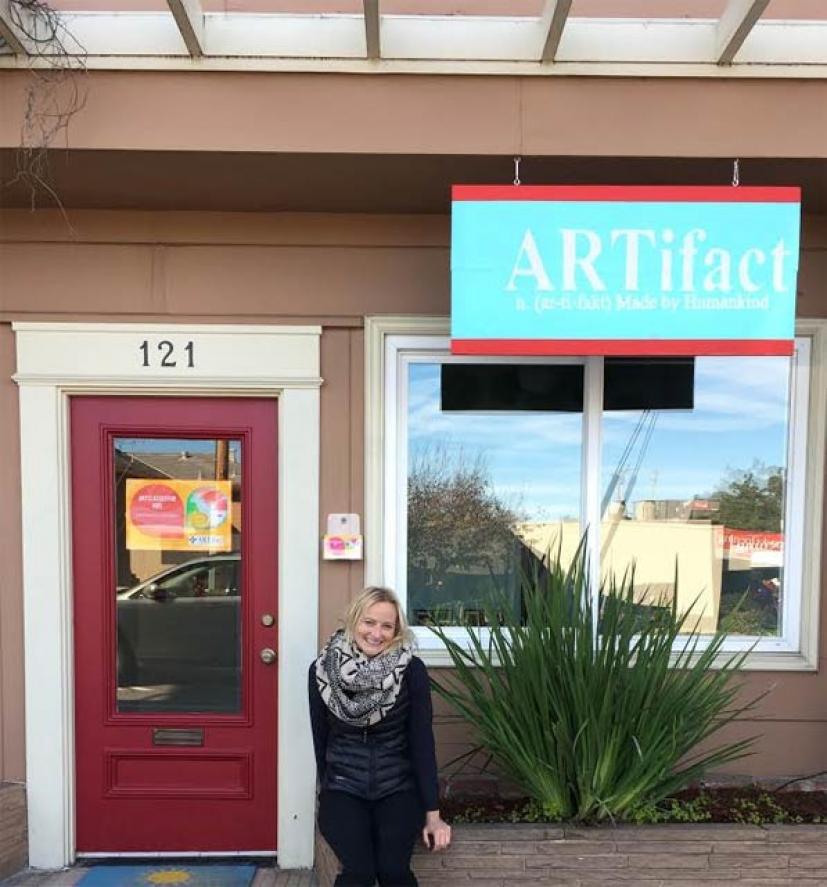 Marin Mommies presents a sponsored shout-out from ARTifact in Corte Madera.
ARTifact, a local leading children's art school, has expanded to a new location in downtown Corte Madera, at 121 Corte Madera Avenue. The children's art school has been operating in San Francisco for over seven years, serving thousands of students and families from around the Bay Area. "Many families live north of the city, so it was a natural decision to open the second location in the heart of Marin County" says Lauren Sharp, the founder.
The Corte Madera location will offer the same art enrichment programs that ARTifact has become known for: weekly Art Exploration programs for kids Pre-K/Preschool (2.5–6 years old) and After-School programs for K–12 (6–12 years old). The team of teachers also plans to host Summer Camps later in the year.
A typical ARTifact class includes a lesson in art history, an exploration of mixed materials, time for creative expression, and an investigation of an idea the kids themselves have wanted to try, but don't dare do at home (such as paint on the windows!). Things often get messy and the school provides a safe environment for students to truly explore their creative side.
Registration for the spring semester (January–May) is open now. Parent's can claim a seat for their child by visiting www.sfartifact.com/corte-madera.
Photo: Lauren Sharp (Founder) in front of ARTifact's new downtown Corte Madera location
Sign up for tips & news for Marin families!