Back to top
The Bay Area Discovery Museum Is Open for Mid-Winter Break!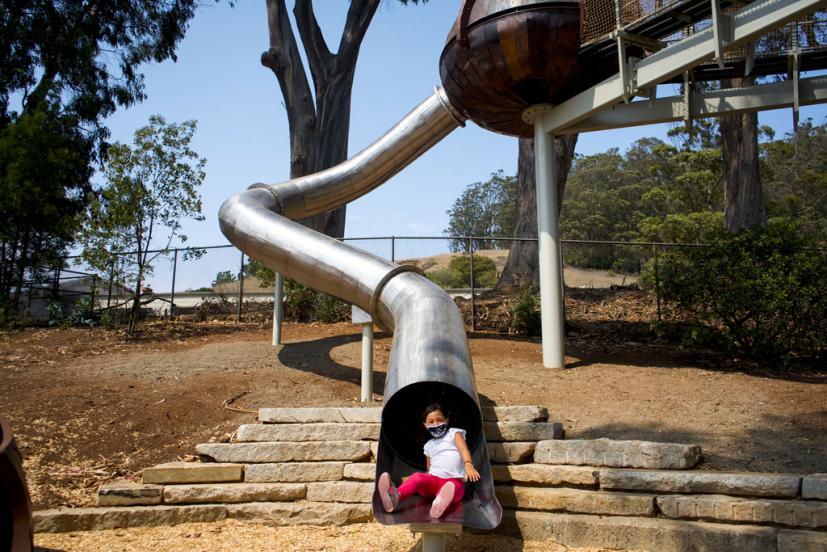 The Bay Area Discovery Museum (BADM) will be open all week for Mid-Winter Break! Usually open Wednesday through Sunday, the museum will open its doors for hands-on educational fun Monday through Sunday, February 21 through 27, from 9 am to 4 pm. Explore exhibits like the hands-on "Try It Studio" and "How Things Work", the new Gumnut Grove outdoor feature, and special programming for Mid-Winter Break 2022.
Special programming includes a special visit from the Try It Truck on Monday, February 21, from 10 am to noon, where you can join BADM educators to design and test vehicles of the future with BADM's very own mobile engineering lab.
Other Mid-Winter Break programs include:
Iceless Skating: Experience all the fun of ice skating, with no winter gear required! Open daily
Outdoor Painting Gallery: Fill in the frames! Paint a masterpiece in the museum's outdoor art gallery. Open daily
Exploring Fort Baker Battery: Join a BADM educator for a guided walk and learn about the nature and historic military batteries surrounding the museum. Thursday, February 24, 11 am–noon
Hopscotch Around the World: Join BADM educators to play "hopscotch" games from countries all over the world. February 21–23, 11 am and February 24, 2 pm
BADM Band Practice: No audition needed to join the BADM band! Enjoy a musical experience when we play together. February 21, 22, 23, and 25, 2 pm
Science Theater: Dive "underwater" to meet Lottie the Otter and her river friends! Explore ecosystems and environmental science in this one-of-a-kind, playful workshop. Capacity is limited, registration is recommended. February 25, 10:30–11:30 am; register here.
If You Go
Both the museum's indoor and outdoor areas are open to the public and advance reservations are required. Mid-winter break hours are Monday–Sunday, 9 am–4 pm. Normal hours are Wednesday–Sunday, 9 am–4 pm; closed Monday and Tuesday. Member hour is from 9–10 am.
Admission is free for members, $15 for babies ages 6–11 months and seniors 65+, $18 for children 1–17 and adults 18–64, $16 for seniors 65+, and $1 for EBT card holders. Families can also check out a museum pass for up to 6 admissions at their local branch of the Marin County Free Library. Make your advance reservations online here.
The Bay Area Discovery Museum is located at 557 McReynolds Road in Sausalito, at the foot of the Golden Gate Bridge.
Sign up for tips & news for Marin families!