Back to top
Classic Holiday Performances for Families in the Bay Area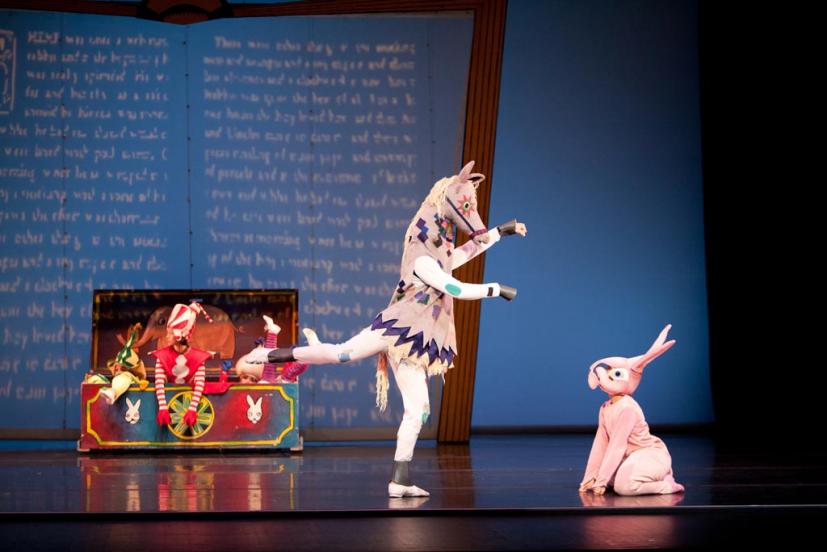 For many families, it just wouldn't be the holidays without attending a special seasonal performance, whether its dance, live music, or theater. Fortunately for us, the San Francsico Bay Area boasts a number of world-class, classic holiday performances for families with children of all ages. While in-person performances may not be taking place this season due to COVID, all of these family favorites are offering virtual versions of their beloved holiday offerings.
Here are five of our favorite virtual classic holiday performances that we don't want to miss this winter. Tickets can sell out, even to online streaming performances, so make sure you order yours soon.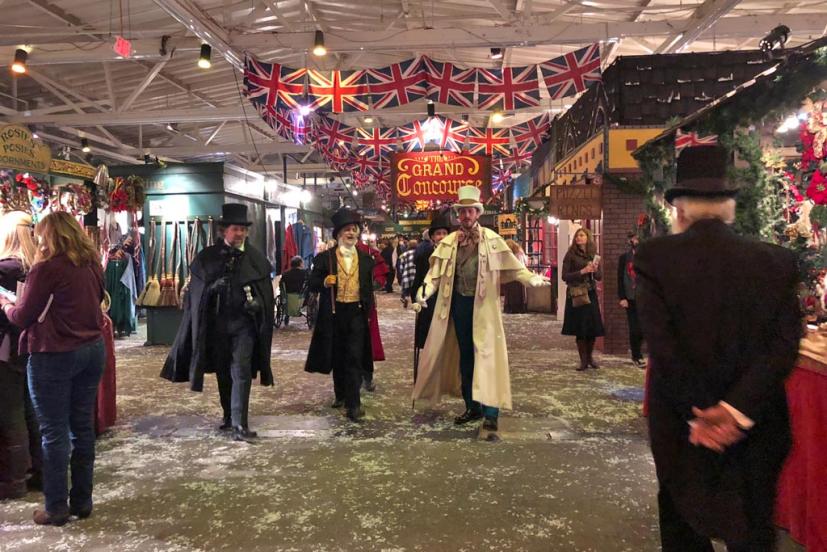 The Great Dickens Christmas Fair, usually held at the Cow Palace in Daly City, has been postponed until 2021. But don't worry — you can still take part with the Dickens Fair at Home! Every weekend starting November 21, the Dickens Fair will release new online content, including holiday singing and musical performances, art projects, recipes (we can't wait to make our own cinnamon almonds!), and even a reading of A Christmas Carol by Charles Dickens himself. More content will be added each weekend until Christmas Eve, when Father Christmas, relaxing in his chair by the fireside, will read children's letters and the classic poem 'Twas the Night Before Christmas. You can get a full preview of the Dickens Fair at Home content on their website. Learn more at dickensfair.com.

Photo: San Francisco Ballet © Erik Tomasson
San Francisco Ballet's celebrated production of Nutcracker is the one that all others are compared to! Beginning November 27, Nutcracker Online will be released in an immersive digital world designed by local event design and production specialists Blueprint Studios. Featuring the high definition stream of the 2008 San Francisco Ballet and PBS co-production of Helgi Tomasson's critically acclaimed Nutcracker, the experience includes an immersive digital journey through the War Memorial Opera House full of interactive activities, fun videos, the ability to visitthe SF Ballet Shop, and more. Nutcracker Online will be available from November 27–December 31, 2020. The cost is $49, and you'll get 48 hours of access to the experience. For more information and to order online, visit www.sfballet.org or call (415) 865-2000.

Photo: Transcendence Theatre Company
Transcendence Theatre Company, creators and producers of the award-winning Broadway Under the Stars series at Jack London State Historic Park, will be making spirits bright this December with its 2020 Broadway Holiday Experiences! This year, due to COVID-19, Transcendence's holiday spectaculars will be presented as drive-in experiences and online. Transcendence Theatre Company's Broadway Holiday at the Drive-In will be presented at SOMO Village in Rohnert Park December 4–6 and at Sonoma Raceway in Sonoma from December 11–13. The Broadway Holiday Online experience takes place December 18–23. Drive-in tickets start at $59 per car and online tickets are free (donations appreciated). For more information and tickets, visit transcendencetheatre.org.

Photo: ODC/Dance
ODC/Dance's The Velveteen Rabbit, a beloved Bay Area tradition, celebrates the unique connection between a little boy and his stuffed rabbit, and the enduring power of love. It's a perfect holiday performance for all ages! Families can enjoy three weeks of unlimited on-demand access to an interactive digital presentation of The Velveteen Rabbit from December 10–December 31, 2020. Learn more at odc.dance/velveteenrabbit.

Photo: Grace Cathedral
This year, Grace Cathedral will be presenting its holiday musical offerings for all ages online. All concerts will be avaiable for online viewing from December 12, 2020 to January 5, 2021. Families with younger children will love "Sing You a Merry Christmas," where you can sing along at home to your favorite carols with the toys of St. Nicholas's workshop. Other holiday concerts include "A Cathedral Christmas" with the Cathedral's Choir of Men and Boys, a brass ensemble, organist, and guest soloist performing classic Christmas carols and Soulful Joy @ Grace: Reimagine the Holiday Spirit, a new program that brings the feeling of jazz and a hint of storytelling, reflecting, and reimagining the holiday spirit. Learn more at gracecathedral.org/christmas.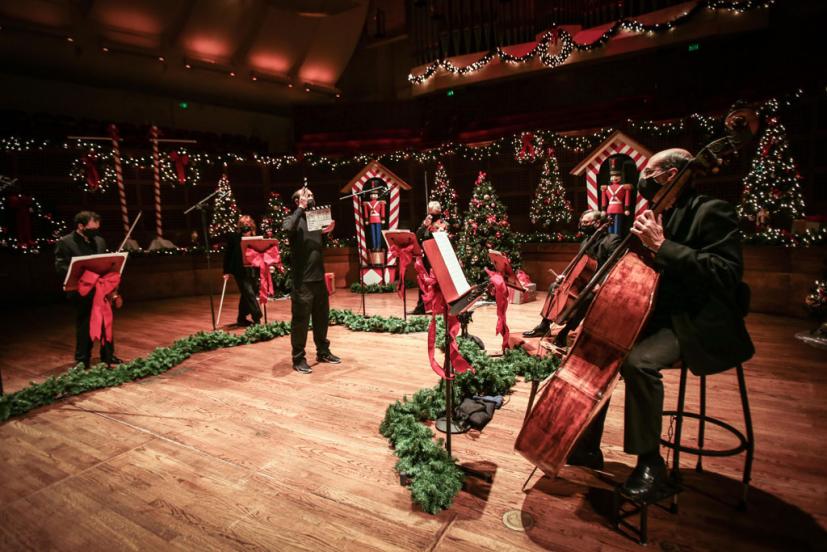 Photo: Kim Huynh/San Francisco Symphony
The San Francisco Symphony is taking its annual Deck the Hall holiday spectacular online! Families can experience this virtual concert, featuring members of the San Francisco Symphony and the San Francisco Symphony Chorus, the San Francisco Boys Chorus, organist Jonathan Dimmock, and narrator Raj Mathai in broadcasts on NBC Bay Area on December 5 and 20 at 3:30 pm and Telemundo 48 on December 6 at 11:30 am. Sing along at home to classic songs and carols like "Rudolph the Red Nosed Reindeer", "White Christmas", and of course "Deck the Hall". You can also purchase a unique VIP package to enhance your experience and support the Symphony. Packages include name recognition, a Deck the Hall Care Package delivered to your home, and a recorded video message from the North Pole's number one celebrity! Learn more at www.sfsymphony.org.
Sign up for tips & news for Marin families!