Back to top
Cal-Star Gymnastics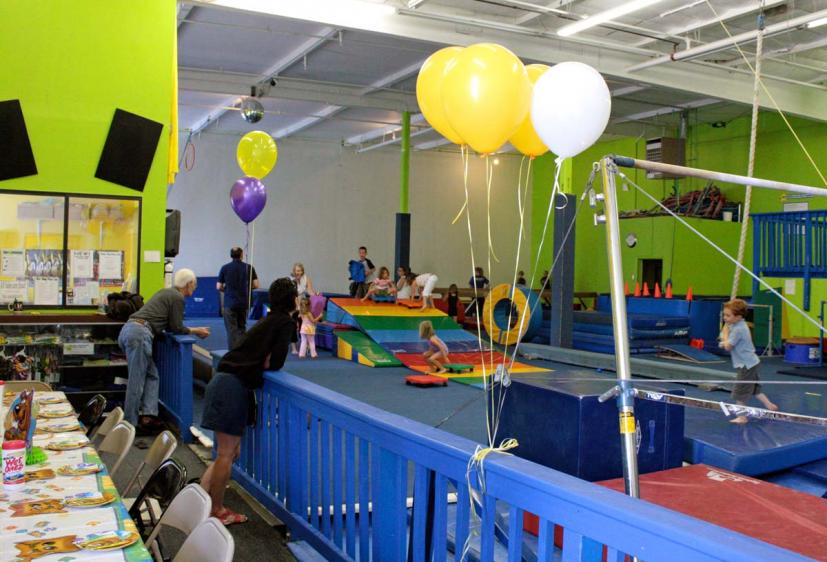 Cal Star Gymnastics offers parties every Saturday and Sunday. These HIGH ENERGY party will be packed full of ACTION and run 1hr. and 45 min. long for $295.
- Party Time Favorites...
- Hurricane Swing
- Foam Pit
- Rope Swing
- Two Trampolines
The $295 will be your deposit and covers the first twelve participants not including the birthday child. The Birthday child is free and our guest of honor at the party! Each additional participant costs $15, payable at the end of the party.
Our Extraordinary parties usually run as followed:
For the first hour all participants will be given the opportunity to do age appropriate activities throughout the gym. Some of our main attractions are the foam pit and the hurricane swing.
Then the following 30 min. is for cake, ice cream and presents. For the present opening ceremony we originated the present pyramid, which allows the birthday child to bask in the glory of his or her special day. Not to mention, allows guests a prime viewing spot, so they don't miss any of the excitement. This is set-up in such a way, the birthday child won't be mobbed by all of his or her friends.
For the final 15 min., party guests (children) will be given an opportunity to choose an activity or favorite game.