Back to top
GymWorld Marin Birthday Parties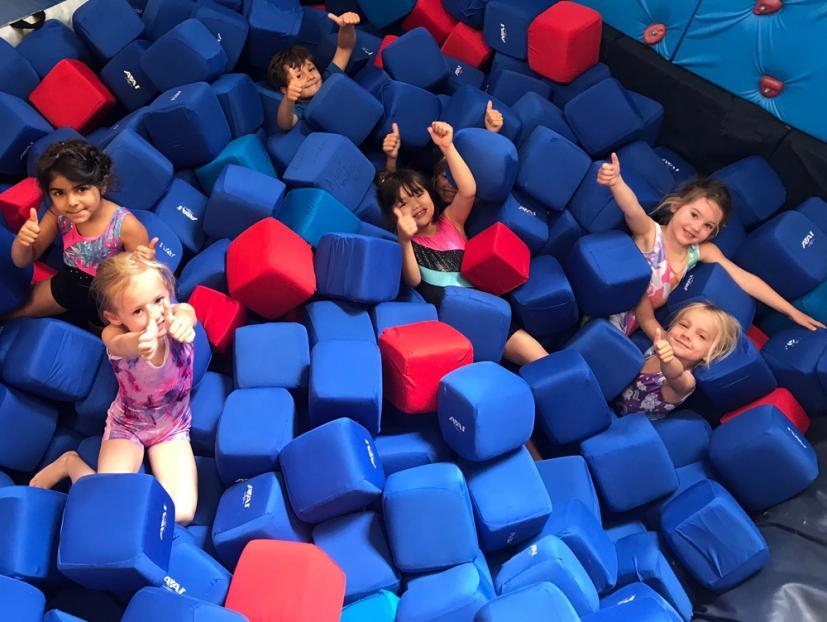 Birthday parties where everyone can burn off some energy through active play and exercise are always a lot of fun, and the gymnastics parties offered by GymWorld, a state-of-the-art gymnastics facility in San Rafael, are a great choice for Marin County families.
GymWorld's facilities include a ton of fun activities for birthday partygoers, including a big foam pit that kids can jump and flip into off the two large trampolines that lead into it. Kids can also have fun on GymWorld's climbing wall, trampolines, tire swing, a trapeze, and cargo net.
During the party, GymWorld's fun and energetic instructors will teach kids gymnastics tricks handstands, cartwheels, rolls, and more. Instructors will adjust the party activities based on the ages of the partygoers—they have an array of over 50 different games and obstacle courses to choose from! High-energy Gymagic parties are full of music and energy and offer fun for everyone! Parties at GymWorld are ideal for kids ages 3 to 12.
Gymagic parties at GymWorld cost $450 for a minimum of 15 participants, and $20 for each additional child. Parents will need to bring birthday cake, drinks, and party favors and balloons. Gymworld will take care of all table settings, including napkins, plates, and forks. Most parties are held on Saturday or Sunday afternoons and run for 90 minutes.
For more information or to schedule a party at Gymworld visit www.gymworldmarin.com or call (415) 482-8580. GymWorld is located in San Rafael at 3040 Kerner Boulevard. GymWorld also offers gymnastics programs for kids of all ages, from babies to teens, and summer camps.