Back to top
A Bounty of Blooms at Petaluma's Happy Dahlia Farm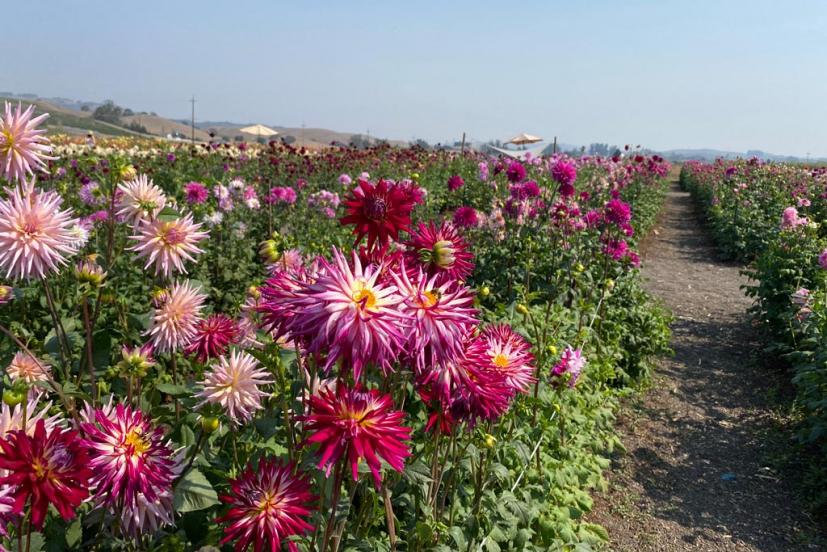 A week or so ago I was in east Petaluma on my way to Green String Farm and drove by something that caught my eye: an amazing field of colorful flowers. It was The Happy Dahlia Farm, a family-owned and run farm that grows — you guessed it — dahlias! I knew I had to stop and take a look, which a lot of other people seemed to be doing, too.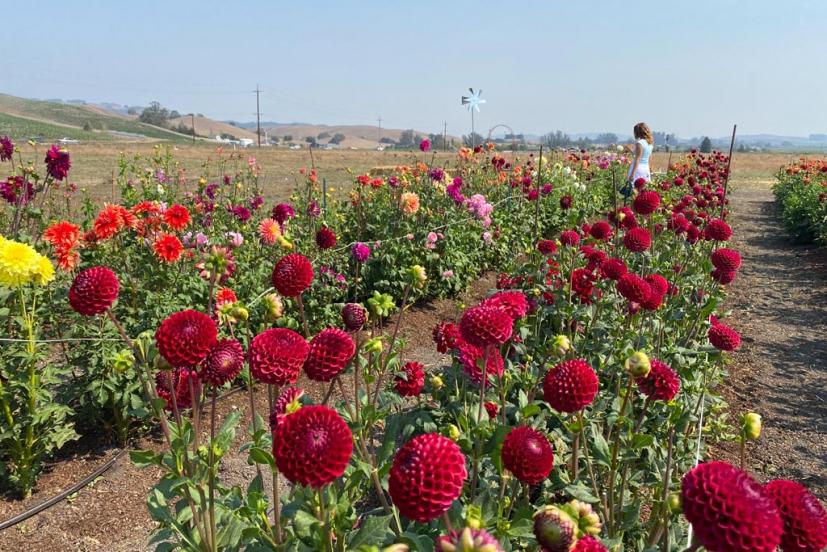 These colorful blooms are amazing to behold and you can actually roam through the fields and marvel at the variety of  breathtaking colors. My daughter and I had a wonderful time strolling throught the fields, choosing our favorite ones, and taking photos. (Yes, this is the perfect place for a photo op!)
This is not a u-pick experience, but you can buy cut dahlias at the farm stand near the entrance. The person working there even volunteered to go out and cut some specific flowers for us if we wanted! Cut flowers start at $2 a piece and prices vary depending on size.
The Happy Dahlia Farm also offers yoga and other workshops and events amidst their 7,500 blooms; check their website for the schedule. The farm is also available for private events. There's a lawn picnic area with umbrellas and tables in the center of the fields, too.
The Happy Dahlia Farm is located at 2478 East Washington Street, at Old Adobe Road, in Petaluma. They're open Wednesday through Sunday from 10 am to 4 pm through mid-October. To learn more, visit their website at www.thehappydahliafarm.com.
Sign up for tips & news for Marin families!