Back to top
Muelrath Ranches Pumpkin Patch in Santa Rosa
Muelrath Ranches Pumpkin Patch offers families a true farm experience, since it takes place on an actual working farm between Sebastopol and Santa Rosa! Families will find numerous different kinds of pumpkins and winter squash here, as well as plenty of other attractions. It's a bit scaled down due to COVID-19, but it's well worth a look on your quest to find that perfect pumpkin.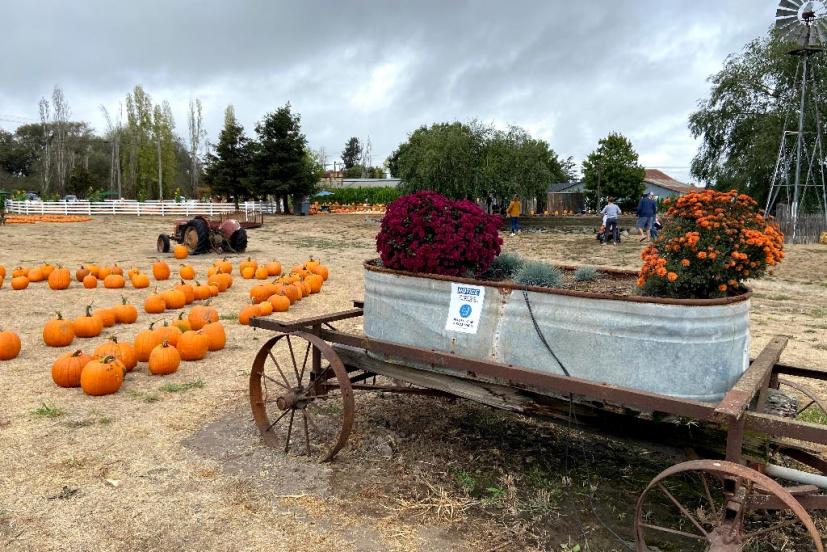 Muelrath's doesn't offer you the chance to pick pumpkins off the vine. Instead, they're laid out in several fields around the farm. They do go everything they sell, though, and all pumpkins are sustainably grown and pesticide free. Most of the pumpkins are the standard orange jack-o-lantern kind with sizes ranging from small to gigantic, although you'll find a few white and cinderalla types, too. Pumpkins here cost $1 per pound and are weighed on a big farm scale near the entrance and exit to the pumpkin patch.
There's also a covered stand where you can browse a wide variety of other squash, including acorn, delicata, and turban. You can also find some colorful specialty pumpkins and indian corn here, too.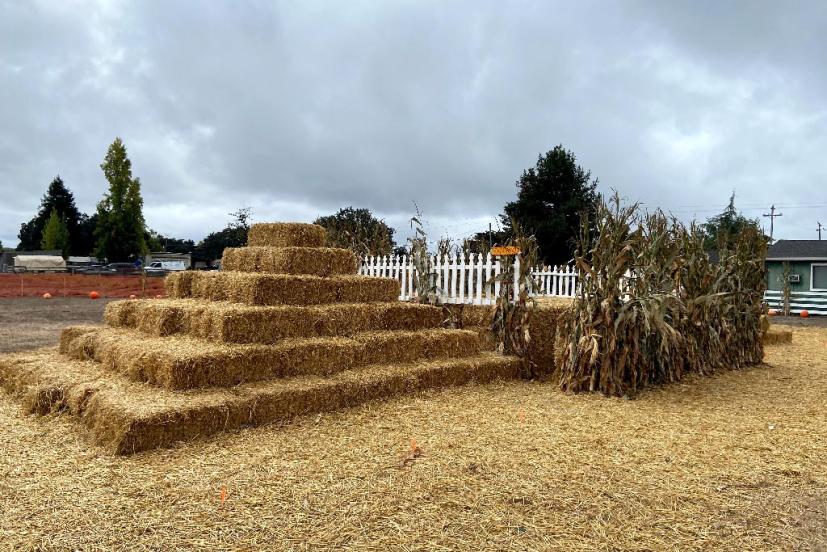 Attractions here are limited this year due to COVID (the haunted dungeon and pumpkin cannon were both closed when we were there), but you'll find hay bale pyramids to climb, straw bale and corn mazes for little kids, and old farm equipment to check out. They also offer free tractor-drawn hay rides around the ranch. Wheelbarrows and wagons are available for you to pull your pumpkins back to checkout.
Social distancing rules are enforced and visitors must wear masks. You'll find hand sanitizer dispensers around the patch, too, as well as portable restrooms with hand washing stations.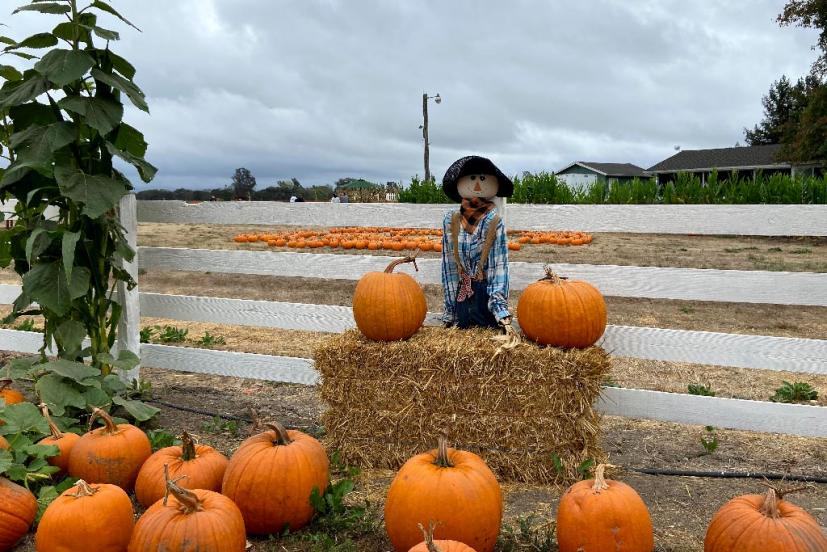 If You Go
Muelrath Ranches Pumpkin Patch is open daily from 10 am to 6 pm. It's located at 3800 Walker Avenue, Santa Rosa 95407. To get there, take Highway 101 to the Highway 116 West Sebastopol/Downtown Cotati exit (Exit 481B). Turn left and follow Highway 116 west toward Sebastopol. Turn right on Llano Road and follow it until you get to Meadow Lane where you'll turn right. Follow Meadow Lane to Walker Avenue where you'll turn left. Follow Walker Avenue north until you get to the pumpkin patch. Parking will be on your left across the road from the farm.
For more information, visit www.muelrathspumpkins.com or call (707) 585-2195.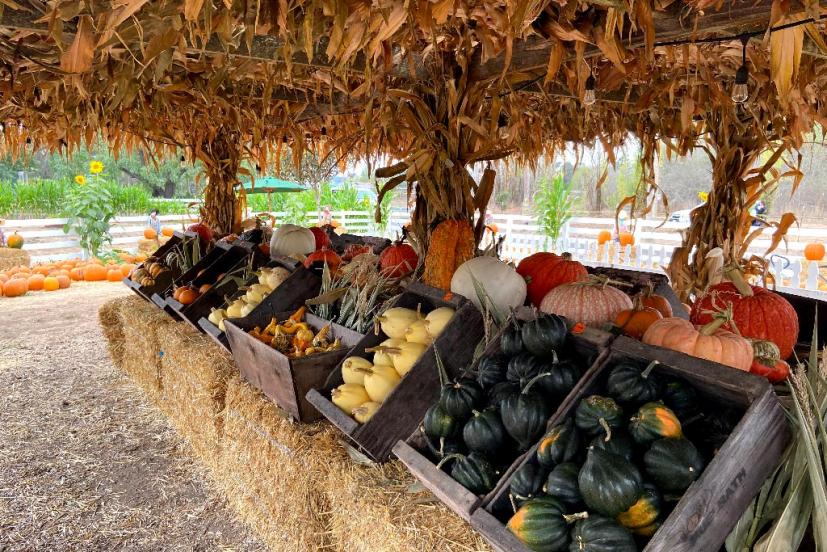 Sign up for tips & news for Marin families!