Back to top
Broadway Under the Stars Returns to Jack London State Park this Summer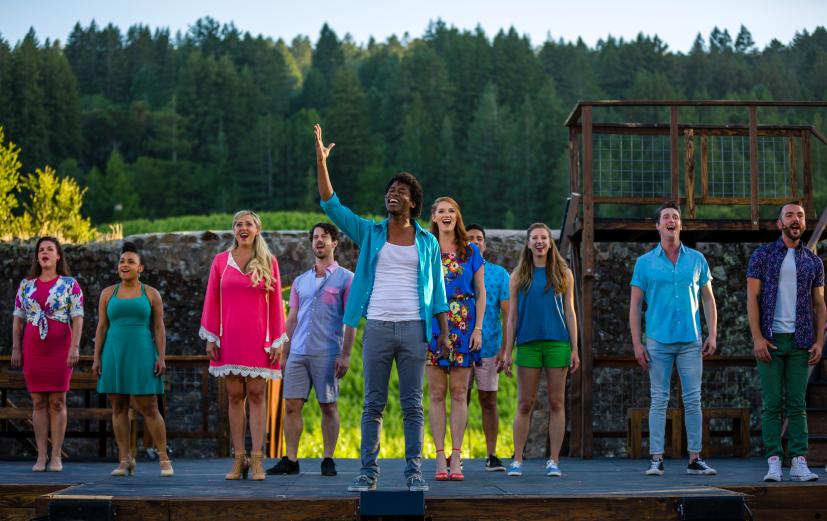 The award-winning Transcendence Theatre Company's returns to Jack London State Park in Glen Ellen this summer for Broadway Under the Stars!  This summer series of Broadway-inspired productions takes place June 14 to September 8, 2019 at the unique, open-air venue of the the park's historic winery.
Transcendence Theatre Company dazzles audiences of all ages staging original musical spectaculars with high-quality production values, an eclectic mix of popular music and Broadway songs and a diverse, multi-talented cast featuring professional artists who have appeared in Broadway productions including Wicked, Young Frankenstein, Thoroughly Modern Millie, Mary Poppins, 42nd Street, and Mamma Mia.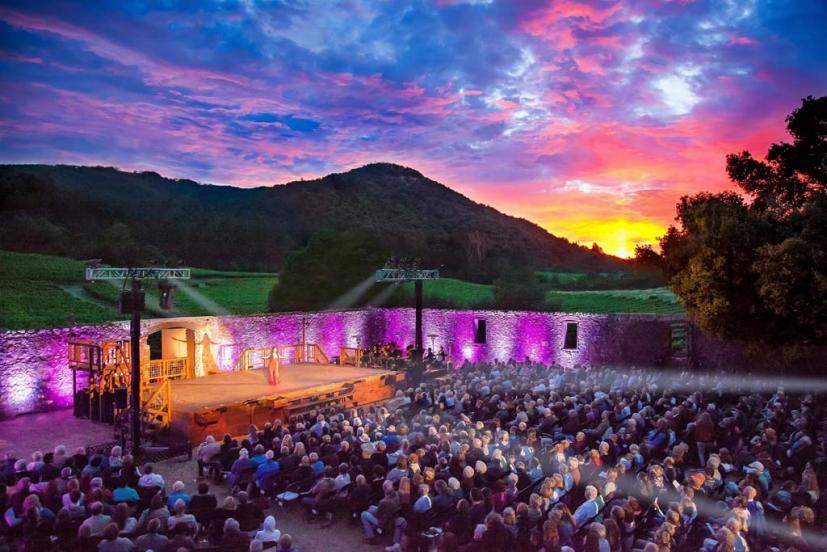 The Broadway Under the Stars experience includes pre-show picnicking at 5 pm in park's sprawling vineyard and meadow. Audiences are invited to enjoy musical entertainment before the main performance with homemade picnics or gourmet picnics purchased at nearby stores. At the venue there are pre-show picnic options include a variety of food from local gourmet food trucks and vendors and fine wine representing eight Sonoma County wineries at each performance.
Performances begin at 7:30 pm. With live orchestration, music, and dance performed under a star filled sky in the Valley of the Moon, each performance in this annual summer series becomes a magical, memorable night of entertainment.
Season tickets are on sale now for the 2019 Broadway Under the Stars series, with early bird discounts of $3 available through May 1. Individual tickets for specific performances cost $45 to $150 per person. Fantastical Family Night performances take place on July 19 and 20, and are specially priced with youth tickets for children under 18. We had a chance to see Fantastical Family Night last season and it was a amazing show!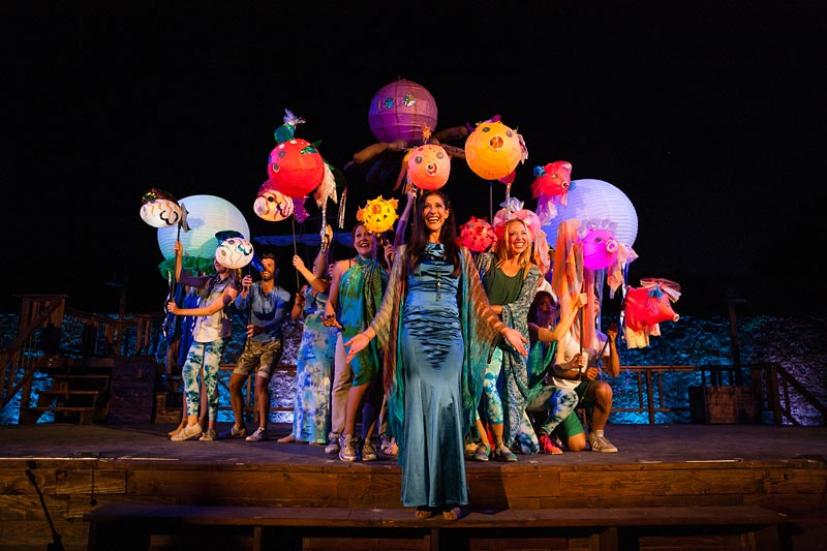 VIP ticket holders receive access to the exclusive VIP Bubble Lounge during the pre-show picnic; reserved VIP seating with a complimentary seat cushion; VIP parking; and two complimentary glasses of wine with a commemorative Transcendence Theatre GoVino Glass. Premium ticket holders receive reserved seating; a complimentary seat cushion; and guaranteed parking at Jack London State Historic Park. Select and general admission ticket holders receive reserved seating. The house opens for seating 30 minutes before showtime.
Group tickets are also available. Five dollars from every ticket sold is contributed for the support and maintenance of Jack London State Historic Park. Parking is free.
A Chorus Line: June 14 to June 30, 2019. Broadway Under the Stars launches its 2019 season with "A Chorus Line", representing the first ever full musical production at Jack London State Historic Park. An imaginative re-staging of this iconic show will rekindle emotions for long time fans and introduce new audiences to a story whose relevance remains invigorating today.
Fantastical Family Night: July 19 and July 20, 2019. An inspirational evening of music and dance featuring music from Broadway and Disney, featuring special performances by the participants of Transcendence Kids Camp. Performances are 7:30 pm.
Those Dancin' Feet: August 9 to August 25, 2019. Your feet won't let you stay still as you rejoice in this festive celebration of what Transcendence does best… dance! Whirling through a dazzling montage of dance, you'll be swept through a joyous explosion of movement, music and rhythm that you'll feel from the tips of your toes through the goosebumps you feel on your neck. The energy of this spellbinding tribute will be one you and your friends will never forget.
Gala Celebration: September 6 to September 8, 2019. The end of summer is celebrated with this high-energy production featuring favorite Broadway tunes, popular tunes and inspirational surprises. Performances are at 7:30 pm.
Based in Sonoma County, Transcendence Theatre Company is an award-winning, nonprofit arts organization comprised of artists with professional experience from Broadway, film and television. The company's headliners have included Sutton Foster and Megan Hilty. Featured performers have appeared in Broadway productions including The Book of Mormon, Mamma Mia, Les Misérables, Chicago, La Cage Aux Follies, Gypsy, Hairspray, Follies, 42nd Street, White Christmas, Mary Poppins and Wicked. Since its inception in 2011, Transcendence Theatre Company productions have been experienced by 151,000 patrons and raised over $450,000 for Jack London State Historic Park.
Jack London State Historic Park is located at 2400 London Ranch Road, Glen Ellen. Read our article about visiting the park. Learn more about the park at www.jacklondonpark.com.
Learn more about Transcendence Theatre Company and Broadway Under the Stars at transcendencetheatre.org. Order tickets online at BestNightEver.org or by calling the box office at (877) 424-1414, ext. 1.
Sign up for tips & news for Marin families!