Back to top
2020 Touch-A-Truck–San Francisco
The Presidio Civil War Lawn
located at the Main Post between Graham Street and Keyes Avenue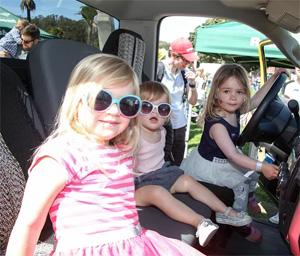 This is a family-friendly event for children to explore, climb and touch trucks of all shapes and sizes. Buy your tickets in advance to skip the line.
From exploring cars and trucks to getting creative at the arts and crafts table and playing with giant bubbles. The wide variety of children's activities will keep everybody busy and active.
Not only is Touch-A-Truck® a fun and exciting activity for all Bay Area families, but proceeds go to support our community partnerships.  To learn more about the Touch-A-Truck event, please visit touchatrucksf.com.
Purchase your tickets to the 2020 Touch-A-Truck event today!
Saturday, April 18, 2020
11:00 – 3:00 pm (VIP early admission starts at 10 am)
The Presidio Civil War Lawn, San Francisco, CA