Back to top
Adult and Me Craft Breakfast Little Tree Studios Marin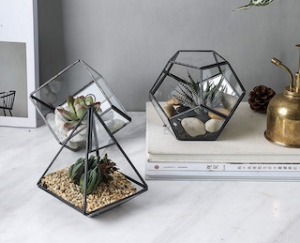 Join us for our Monthly "Adult and Me" breakfast and craft class.  This month we will create one glass terrarium together.  Each terrarium will have two succulents, layered cactus dirt, and aquarium and river rocks, moss, dried yellow Craspedia ball flowers, as well as your choice of wooden peg mushrooms and fairies hand painted by you, or tiny gold plastic dinosaurs or bugs. 
While you craft we will have bagels and a variety of cream cheeses, coffee, juice and mimosas for you to enjoy.  
If you finish your terrarium early we will have the rest of the studio open for  exploration.  
Come join the event with other friends or come mingle and meet your neighbors! This Adult and Me event is for adults and children 6+
*There will be 3 types of of beautiful terrariums available, all roughly the same size just different shape that you will choose from....options will vary upon arrival time.