Back to top
Art + History Session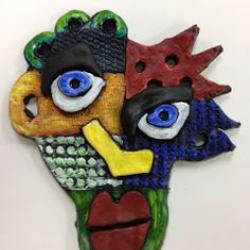 $162.75
Session: March 26, April 2, no class April 9, April 16, April 23, April 30, May 7
Th 4:30-6:00
1.5 hour class
ages 6-10
($150 + tax)
Art + History: History when mixed with art gets pretty exciting! Students dive into many different art materials, learn art techniques, and are introduced to many contemporary artists, local artists, and traditional artists. Upcoming and historical artists explored through drawing, painting, sculpting, and mixed media. This is a very rich class in historical artists (past and present), art materials, and how to create art.
This is a drop off class.
Also check out our NEW Novato studio Drop in Hours!
1:00-6:00 - TUESDAY
1:00-5:00 - Wednesday
1:00-6:00 - THURSDAY
1:00-6:00 - FRIDAY
10:00-2:00 - SATURDAY