Back to top
Baby Sign Language Basics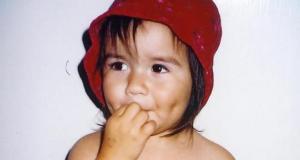 Parents and caregivers of babies ages 0 to 18 months, please preregister for this free ONLINE class at http://novatopianoschool.eventbrite.com
Give your baby the gift of early communication!
Child development experts have found that using sign language with babies can:
· Reduce frustration
· Minimize need to cry or whine
· Strengthen parent/child bond
· Improve verbal skills
· Increase vocabulary
· Boost self confidence
· Build self esteem
· Help attain higher IQ
· Enhance memory
· Help with potty training
· Help with social interactions
Not to mention that signing is easy, natural and a lot of fun!
Participants will learn the history and benefits of using signs with babies, 20 ASL starter signs, and specific teaching strategies that will boost Baby's understanding and lessen the time it will take for him to sign back to you.