Back to top
Bay Area Children's Theatre: Pete the Cat
Children's Creativity Museum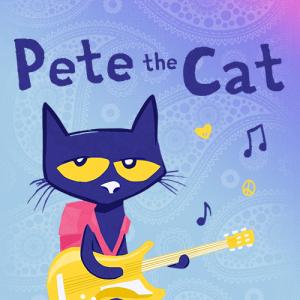 When the cat-catcher finds Pete rockin' out on his guitar after bedtime, he sends Pete to the Biddles' to learn some manners. But Pete won't go silently into house cat arrest--not when he can jam with the family and help Jimmy Biddle paint the crucial picture he needs to pass second grade.
Rock out with Pete the Cat and friends in this groovy musical! Purr-fect for ages 3-8.
Running time: 1 Hour (No Intermission)
Tickets: adults $28, child (2–14 yrs) $24 and senior $26. Purchase tickets here.