Back to top
Birds of Marin Family Program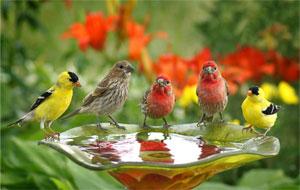 Join birding expert Jack Gedney and his team from Wild Birds Unlimited to learn about Marin's most common birds and look for what we can find around the library. Which birds eat acorns in the oak trees? Which ones catch insects over the creek? We'll practice using binoculars, identifying birds, and understanding how each one is specially adapted to its unique place in nature.
Bring your questions and binoculars if you have them. All ages. Free drop-in activity. Starts promptly at 10am.
For more information, call Novato Library at 415-473-2050.