Back to top
Dr. Seuss Birthday Party!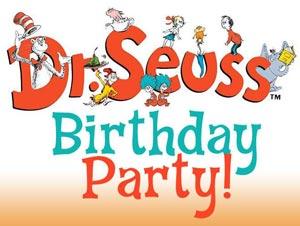 Come one, come all,
Come short, come tall,
To honor Dr. Seuss, to celebrate,
This momentous March birthdate!  
Wear red, or wear white, 
Either one is sure to delight.
We'll have pages to color, from blue to red, 
Striped hats to wear upon your head,
And we have so many stories to be read!
If you have a question, a wonder, a doubt,
Call Cooperfield's Novato and you'll find out.