Back to top
An Evening with John Briscoe, author of "Crush: The Triumph of California Wine"
Mission Blue at Cavallo Point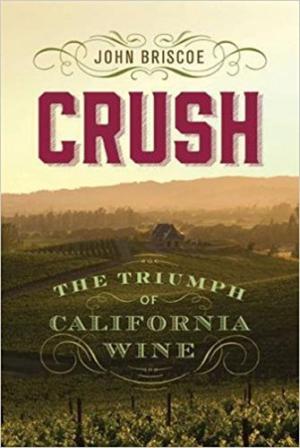 Conversation, Book Signing & Wine Tasting
Join us for a special evening as we welcome John Briscoe, author of 'Crush: The Triumph of California Wine'. Published in September 2018, Crush tells the fascinating 200-year history of wine-making in California and the dream of making wines as good as the greatest in France. Enjoy a conversation and book signing with John Briscoe, along with wine tasting with several local wineries, light snacks, and 15% savings at the Mercantile, where 'Crush' is being sold.
5:15pm Doors open @ Mission Blue Chapel
6-7pm Conversation with John Briscoe and Stephen Andrews
7:00-8:30pm Wine Tasting & Book Signing @ Mercantile & Art Gallery

Hall and Walt Wines
Sequoia Grove Winery
Smith Story Wine Cellars
$20 per person / Tickets on sale soon at www.cavallopoint.com 
Seating is limited.
ABOUT THE AUTHOR
John Briscoe is a San Francisco author, poet, lawyer and restaurateur. He has published poetry, articles on law, literature and history, and several books including Tadich Grill: The Story of San Francisco's Oldest Restaurant. Since 1972 he has argued and tried cases in the United States Supreme Court, in the Permanent Court of Arbitration in The Hague, and in courts across the country. A distinguished fellow at the UC Berkeley, he has served for 22 years on the advisory board of the creative-writing MFA program at St. Mary's College. Briscoe is co-owner of Sam's Grill in San Francisco, founded in 1867.