Back to top
Family Stroller Strides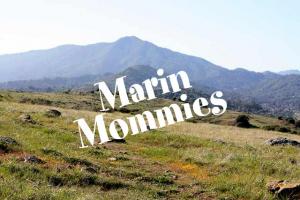 Bring your partner, spouse or out of town guest for a FIT4MOM Marin Stroller Strides workout. The class consists of a warm up, a power walk/optional running and "stations" where we do a variety of body toning exercises. We use exercise tubing (which we provide you with), the stroller and the environment to create our gym. If your baby is fussy, our instructors will gladly help rocking your stroller or show you exercises that you can do with your baby in a carrier. Kids ages range from 6 weeks to 5 years old.
Taught by certified and specially trained fitness instructors who are also moms, it is a great workout for any level of exerciser. Stroller Strides instructors weave songs and activities into the routine designed to entertain and engage child, while moms are led through a series of exercises specific to her role as mom.
Just bring yourself, your child and the stroller. Just about any kind of stroller will do so long as it's not prone to tipping. We also suggest you bring WATER, snacks, a hat or sunblock for both you and your child, and a towel or mat for our ground exercises.
This unique program also provides moms with the opportunity to meet other moms, engage in playgroups with their kids, and to form lasting friendships. Stroller Strides is designed to give mothers the "Strength for Motherhood!"
Your first class is ALWAYS FREE!!! Come try us out! Classes start on time, so for your first class please come 10 minutes early to load up your little one. To be gifted your first class free, please register at www.marin.fit4mom.com.
Check us out on our FB Fanpage: https://www.facebook.com/Fit4MomMarinStrollerStrides