Back to top
Halloween Bash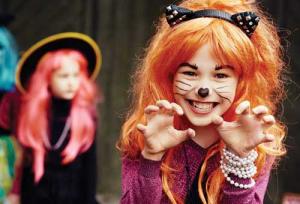 Bon Air's yearly Food Drive - Trick-or-Treat So Others Can Eat -begins Saturday, October 30th. Bring non-perishable food items to fill the SF-Marin Food Drive bins located in front of Mollie Stone's Market in exchange for a trick-or-treat bag.  Then trick-or treat at Bon Air shops and restaurants. This annual, free Halloween Bash welcomes fairies, goblins, superheroes, ghosts, cowboys and other costumed characters, families and even dressed-up pets are welcome. Guests can showcase their Halloween moves by learning the famous Thriller Dance or join a ghostly themed Music Time with Megan and then pick up a pumpkin decorating kit at Bank of Marin and take a photo with their Halloween backdrop.
Halloween Bash – Saturday, October 30th, 11 a.m.- 2 p.m. 
-11 a.m. - Thriller Dance performed by Dance with E.N.A.  – under the Bon Air tent adjacent to Gott's.
-11: 15- 2 p.m. - Pumpkin decorating kits and Halloween photos – Bank of Marin
-11:30 a.m. - Music Time with Megan - Under the Bon Air tent adjacent to Gott's.
-12:30 and 1:30 p.m. - Thriller Dance Lessons taught by Dance with E.N.A
Admission: Free