Back to top
Homeschool Day: Art Lab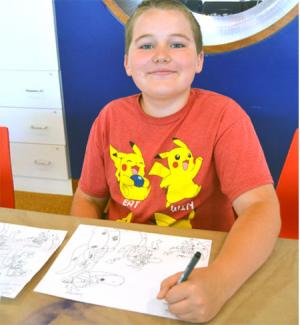 Mix science, art, and comics in a morning of hands-on projects and fun. Make a mini zoetrope to take home, experiment with stop motion animation, paint with forks, and create marbled diffusion art. Also, ice skate at Snoopy's Home Ice from 12:30–2:00 pm.
* Registration required.
Cost: Youth: $10.00 per child* (Museum activities only, no ice skating)
Youth + Skating: $17.00 per child*
Chaperone: Free Adult (Adult not ice skating)
Chaperone + Skating: $7.00 (Adult plus ice skating)
Child 3 & Under: Free (No ice skating)
NOTE:  Youth and children CANNOT attend without an adult chaperone. Adults and children under 3 who are NOT ice skating are FREE but still MUST register.
*Register before October 15th and receive a discount of $2.00! Discount will be applied automatically at checkout. Online registration closes at midnight on Monday, October 17th, $12.00 per child at the door.