Back to top
Kayak Voyage
White House Pool Nature Area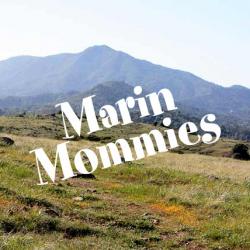 Meet at White House Pool nature area on Sir Francis Drake Blvd (just south of Inverness Park).
Join Ranger staff in exploring the beautiful White House Pool area where Lagunitas Creek meets Tomales Bay. Rangers will provide a historic overview of the area, discuss the wildlife that inhabit the area, and address current conservation efforts in place to enhance habitat and protect the native coho salmon that enter their spawning grounds here. Rangers will lead the kayak voyage out toward Tomales Bay and then back to the Green Bridge area of Point Reyes, covering 3 miles of the estuary.
Please follow decontamination protocols to not transport diseases or pests. I can provide some procedures.
This event is ideal for all ages. Dress in layers and wear sturdy shoes. Don't forget to bring kayak, water, sun hat, sunscreen, and a packed lunch. A Coast Guard-approved lifejacket for each person onboard is required for use on the water. Rain will cancel.
Please reserve your spot in advance. Questions or to RSVP: Contact Ranger Grifin Anderson at GAnderson@marincounty.org.
DIRECTIONS: From Hwy 101 in Larkspur, take the Sir Francis Drake exit 20.4 miles to Olema. Turn right onto Hwy 1 and go 2 miles. Before the green bridge, turn left (continuing on Sir Francis Drake Blvd) and follow 0.7 miles. Look for the White House Pool sign on the right.