Back to top
Little Tree Studios- Knit Poof Cushion Adult Workshop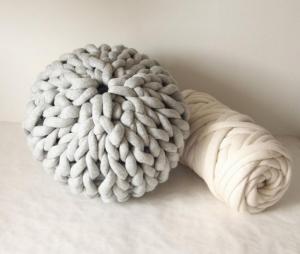 Knit Poof Cushion Adult Workshop
Join us this evening, with artist Cara Corey, to learn how to make a chunky knit rope cushion. Who says you have to knit with yarn? Knit and crochet designer Cara Corey will teach you how to knit a basic garter stitch using soft cotton tube yarn. Then you will assemble your knitted swatch into a sturdy poof cushion. No knitting experience is required!
Wednesday Feb 27th | 1 evening | 6:30-9:30pm | $95 Ages 21+
$95.00
All sales are final, no refunds except when a waitlist replacement is found.