Back to top
Live in the Living Room with Megan Schoenbohm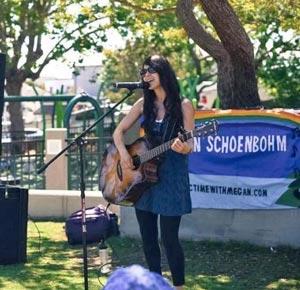 While you may not be able to get out for a music class during this time, Marin kids' music star Megan Schoenbohm will bring the music to you and your family with daily live virtual concerts via her YouTube channel! Instead of heading out to one of Megan's shows or classes, log in with the kiddos and sing along to your favorites via the Internet. Shows take place every day, so it's a great resource to keep the little ones entertained while we're all stuck at home.
Here's Megan's virtual show family schedule (all times Pacific Daylight Time):
Sunrise Jam—a fun and interactive sing-along: Daily at 8:30 and 9:30 am
Sunset Jam–family concert: Daily from 4:30 to 5:30 pm
In addition, Megan offers some sessions for an older audience:
Live from the Living Room: Thursdays, 6–7 pm
Meditation & Mantras: Saturdays, 7–8 pm
You can learn more about Megan and her music at www.musictimewithmegan.com.