Back to top
Mark Day School Presents Annie Jr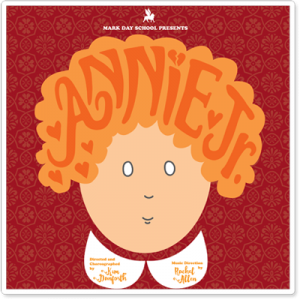 Mark Day School Presents Annie Jr
Leapin' Lizards Annie Jr. is in Town.
Enjoy fun for the whole family!  One of the world's best-loved musicals bounds onto the stage as spunky and positive Annie charms her way into your heart.  Join her fun-filled adventure as she finds a new home with billionaire Oliver Warbucks, his secretary Grace and a lovable mutt named Sandy.  It may be a "Hard Knock Life" but Annie will never stop believing in "Tomorrow".
Tickets: $15 General Admission $32 Skylion (Plus Fees).
Purchase tickets here.