Back to top
Mixed Media Madness Art Class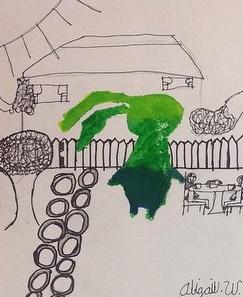 In this thought provoking class, students learn how to use all art mediums to create contemporary art pieces. This is a very fun and inventive class. Mixed Media Madness is a time for students to explore while discovering how paint, drawing, clay, fabric, and recycled materials can be used together. Great class for creative thinking skills, design thinking skills, individuality, and self-esteem.
This is a drop off class.
$117.18
Session: March 26, April 2, no class April 9, April 16, April 23, April 30, May 7
ages 4-6
Friday 3:30-4:30
Also check out our NEW Novato studio drop in hours!
1:00-6:00 - TUESDAY
1:00-5:00 - Wednesday
1:00-6:00 - THURSDAY
1:00-6:00 - FRIDAY
10:00-2:00 - SATURDAY