Back to top
MOCHA Online Art Academy (Virtual Art Classrooms)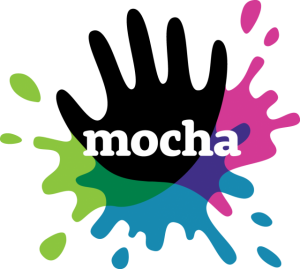 Our Virtual Classrooms will engage students through the Zoom platform. Each class will be facilitated by a live artist. Students will be able to engage the artists and their peers throughout the session.
Tuesday, April 28: MOCHA Online Art Academy: Scribble Collage (5.5–12 year olds)
Takes place every Tuesday & Thursday.
Cost: $12.50
Each class will include: mindfulness activities, one-on-one discussions with artists, journaling, reflection, think-pair-share, movement breaks, and more. Campers will be immersed in thematic artistic mediums where they can work within a structured environment while being free to test the limits of their imagination. Each day is designed to put the camper in an environment where play, creativity and expression is validated through the process of making art.