Back to top
Mountain Bike Festival at China Camp State Park
Miwok Meadows at China Camp State Park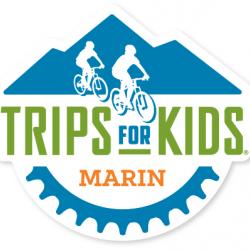 Trips for Kids Marin Presents a Free Family Biking Event Celebrating 30 Years
Come join our free outdoor festival featuring youth mountain bike skills courses, bike-themed games, and beginner trail rides. We'll have food and beverages, bike industry and community vendors, gear raffles, and fun for all ages. Bring your friends and family for a great time in one of our beloved local parks.
- One-hour beginner trail rides will leave at approximately 10:30 AM, 12:00 PM, and 1:30 PM.
- Skills course and bike games will be available all day long (10 AM – 4 PM).
- All experience levels and ages are welcome.
- You don't even need your own bike – use ours!
- Our skilled instructors and volunteers will provide bike and helmet fittings, skills instruction and lead the rides.
- Please R.S.V.P. on our event site so we can plan accordingly.
Celebrate our milestone birthday with us, learn more about our Bay Area youth programs, and mobilize your summer biking groove!
Free Parking is available on N. San Pedro Rd, then a short walk to Miwok Meadows picnic area
Suggested $10 donation.