Back to top
NVCM's Classical Kids Presents: Decoda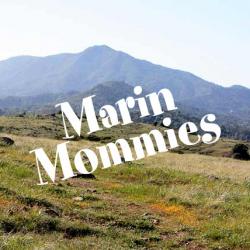 On Saturday, December 1 at 10:30am NVCM's Classical Kids features "Trapeze!"- Decoda's award-winning interactive performance based on the music to a lost ballet about the circus by Sergei Prokofiev. Your young ones under 12 years old are especially welcome!
James Austin Smith, oboe
Alicia Lee, clarinet
Evan Premo, composer and double bass
Mary Bonhag, soprano
Meena Bhasin, viola
Owen Dalby, violin
10:00 am Doors
10:30 am Performance
TICKETS are $15-40, FREE for children 2 and under.
($15 per person / $40 Family Pass for up to 4 people)
Please allow time to look for street parking.
About Decoda:
Decoda is a New York City-based modular chamber ensemble dedicated to creating meaningful musical experiences through dynamic performances, education, and a quest for social impact.
Decoda provides engaging performances, interactive concerts, and enlightening discussions serving the widest possible types of audiences. Decoda is committed to supporting the international community of artists who wish to deepen their community involvement and understanding of high-level interactive performance.
Music for Transformation, Decoda's social justice initiative, brings creative songwriting projects to help empower vulnerable and disenfranchised voices. Decoda's exemplary work in maximum-security prisons and in the juvenile justice system has been recognized by CNN, Huffington Post, the Associated Press, the Washington Post, and Billboard Magazine.
About Classical Kids:
NVCM's Classical Kids concerts engage kids through fun, short performances with a carefully curated repertoire performed by skilled, energetic musicians who specialize in bringing music to life for young listeners. The performances may be followed by short demonstrations and opportunities to touch and feel instruments, as well as opportunities to ask questions. The performance lasts approximately 60 minutes, and is suitable for all ages.
TICKETS are $15-40, FREE for children 2 and under.  ($15 General Admission / $40 Family Pass (good for 4 people)).
Presented by Noe Valley Chamber Music.