Back to top
Online Cartooning - 6 week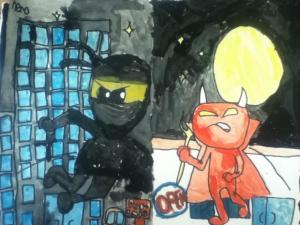 Online Cartooning - 6 week
120.00
Thursday 3:30-4:30
ages 7+
We are so excited to be bringing you art in the comfort of your own home. In your 6-week virtual art class box, you will receive all the supplies needed for our weekly virtual meetups. This class is a wonderful class for cross curriculum incorporating story writing, understanding emotions and how to use them for writing, and drawing skills.
May monthly class meeting. Supplies will be delivered the weekend before class begins. Zoom meetings with teacher Jenna and your zoom meeting i.d. will be given one day before class begins. These classes will be run as our traditional classes and will have weekly projects introduced, with some "homework" throughout the week to keep the creativity flowing. The skills taught each week will engage students and give them the confidence to continue to "play" with learning and work on new art.
https://www.studio4art.net/remote-classes-homelearning/online-cartooning...