Back to top
Online Painting Class ages 12+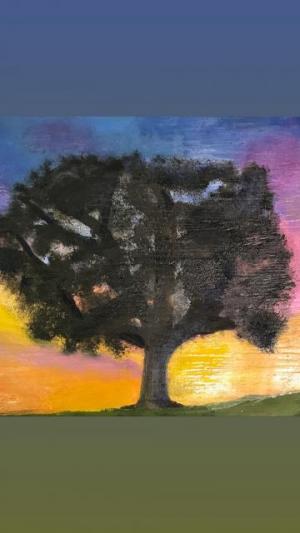 Online Painting Class ages 12+
120.00
Wednesday 3:30-4:30
ages 12-adult (a fun art class to learn with your child!)
May 6, 13, 20, 27, June 3, 10
Each week a new technique will be introduced. Students will be working on paintings that inspire and excite their learning. Projects will be individual and as we gather each week "tips and tricks" will be shared on how to have our paintings look professional. Students are more than welcome to work on their painting between class giving them more time to paint outside of our one hour meet up. We will be working in acrylics on professional-grade canvas.
Welcoming all styles we will explore realism, abstract, expressionism, and surrealism. Students will be working from their own inspiration and will choose what subject they would like to paint. An introduction to each class period will have a new technique in brush application, composition, solvents, and how to tell a story through painting. Drawing techniques are taught simultaneously as we begin to "see like artists" and execute like professionals.
Supplies will be delivered to your home before our first meet up. If not local to Marin County, please allow shipping time of two weeks. For US only, there is an additional shipping fee.
https://www.studio4art.net/remote-classes-homelearning/online-painting-c...