Back to top
Outdoor Storytime
San Rafael Public Library- Library Lawn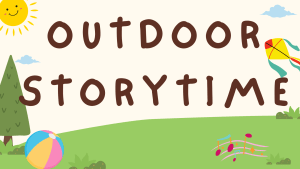 Join us for songs, rhymes, and stories every Thursday at 10:30 on the library lawn! Feel free to bring your own blanket.
Because this storytime is held outdoors, we may have to cancel due to weather.
*on June 16, Ranger Storytime will take place:
Rangers from the Marin Municipal Water District and One Tam will join us at select weekly storytimes to share nature-related storybooks and songs, as well as information about the flora and fauna of our local open spaces.