Back to top
Parenting Workshop: Supporting the Development of your Child's Emotional Intelligence - Christina Rochelle, from Little Sprigs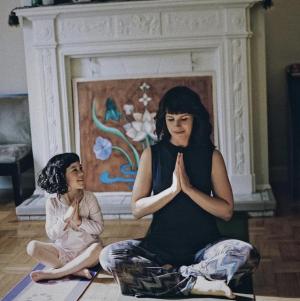 Christina, from Little Sprigs about Early childhood Communication and Mindfulness
We feel so honored and grateful for being able to host Christina Rochelle, from Little Sprigs for a series of talks during the Summer about early childhood communication and mindfulness. We hope you are able to join us and take advantage of this amazing opportunity!
During these talks, Christina will offer you helpful information and advice on a specific topic related to early childhood communication and mindfulness each week. But most importantly, she will focus a lot of attention on you, the parent, your specific challenges and goals for your family.
Supporting the Development of your Child's Emotional Intelligence
With all of the hyper focus on early intellectual learning in our educational system, our children are not given the space they need to build their emotional intelligence as well.  
We have our entire lives to learn facts and data, but if we do not have the capacity to navigate challenging emotions or have empowered conversations with our family and peers, we are not able to develop strong, connected relationships in our lives.
We will discuss how we can nurture emotional intelligence in our children (and ourselves!) and explore a few easy steps you can begin to practice at home right away!
Advance registration is required. Please visit our Website to Learn more and register
Price
One workshop $35
Series of 3 workshops $29 each
Series
July 2, 2019 - Supporting the development of your Child's Emotional Intelligence​
July 9, 2019 - Parenting without Punishment
July 16, 2019 - Setting up Routines your Child can follow