Back to top
Poekie Gingerbread Housebuilding Workshop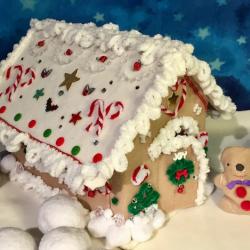 Although this house is not edible, it sure is sweet enough to eat! Your stuffies can enjoy their holiday house for years to come!
We'll have lunch with home-baked goodies and yummy Dutch treats, and hear a traditional Dutch holiday story.
Come in your jammies if you like, but you will have to be careful with the glue.
Your mom or dad is welcome too!
 
Fee: $140 per child, bring a friend and it's $120 each. Your mom or dad can join for $100, and s/he may be able to finish a house in 3 to 4 hours.
To register, email sophia@poekienook.com