Back to top
Roald Dahl's Matilda the Musical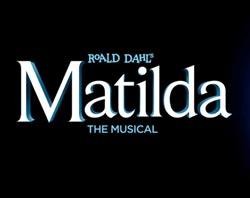 Roald Dahl's MATILDA THE MUSICAL tells the story of an extraordinary girl who, armed with a vivid imagination and a sharp mind, dares to take a stand and change her own destiny.
Inspired by the mastermind Roald Dahl, Matilda The Musical is a captivating masterpiece that revels in the anarchy of childhood, the power of imagination, and the inspiring story of a girl who dreams of a better life. Time Magazine's "Best Show of the Year" and Tony Award Winner, the show is as extraordinary as Matilda herself!
Packed with high-energy dance numbers, catchy songs, and showcasing some of Bay Area's most talented youth performers, Matilda The Musical is a joyous spectacle that will entertain and inspire the whole family!
Tickets: $15–$35. Purchase tickets here!