Back to top
The Rock Musical, Rent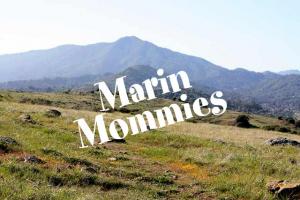 Nov. 3, 5:00 p.m.; Nov. 7, 8, and 9, 7:30 p.m.; Nov. 9 and 10, 2:00 p.m.
Youth Musical Theater Company (YMTC) will launch its 15th season of regional theater with the rock musical "Rent." The show opens Sunday, November 3, at the Performing Arts Theater, 540 Ashbury Ave., El Cerrito. Its run consists of the 5:00 p.m. opening (11/3), two 2:00 p.m. matinees (11/9, 11/10), and three 7:30 p.m. performances (11/7, 11/8, 11/9). 
"Rent" is a rock opera loosely based on Puccini's La Boheme, with music, lyrics, and book by Jonathan Larson. Set in Lower Manhattan's East Village during the turmoil of the AIDS crisis, this moving story chronicles the lives of a group of struggling artists over a year's time. Its major themes are community, friendship, and survival. In 1996, Rent received four Tony Awards, including Best Musical; six Drama Desk Awards; and the Pulitzer Prize for Drama. In 1997, it won the Grammy Award for Best Musical Show Album. Its Broadway run lasted 12 years.
Co-Director Jennifer Boesing comments, "'Rent' is a bold, brazen manifesto for young artists trying to stay alive and connected to each other, when the mainstream culture seems to be ignoring signs of destruction all around them. Although the show is a period piece about a specific historical moment-well before the earliest memories of our young cast-they relate to it deeply. Perhaps the show's demand to connect and stay awake is more relevant now than ever."
Rent features a cast and crew of 30 performing arts students, ages 15 to 19, from cities throughout the Bay Area. They are led by a team of professional directors and  designers including Co-Directors Boesing and Simone Kertesz, Music Director Diana Lee, and Choreographer Janet Collard.
To provide affordable musical theater to everyone, YMTC offers a "pay-what-you-will" performance on Thursday, 11/7, at 7:30 p.m., when seats will be offered for cash-only at the box office. On Saturday, 11/9, an "Audience Talk-Back" with directors, actors, and invited panelists will be held after the 2:00 p.m. matinee.
$16-$32 (Student, senior, teacher, military, and group discounts are available.).
Presented by YMTC - Youth Musical Theater Company.