Back to top
San Francisco Aerial Arts Festival
Fort Mason Center for Arts & Culture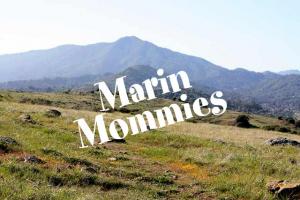 August 10-12, 2018; performance times vary.
The Bay Area's only festival with a focus on aerial artistry returns for its third year, bringing together more than a dozen of the finest local and national companies and solo performers working today for three days of spectacle, daring athleticism, aerial dance, and circus August 10-12, 2018. The Festival, presented by Zaccho Dance Theatre, showcases their artistry as it is rarely seen-side by side in a celebration of the innovative imagination and extraordinary skills that have given rise to one of the most viscerally exciting art forms of the 21st century.
The event features a breathtaking array of both veteran and emerging performers including Seattle's premier contemporary circus company Acrobatic Conundrum, Oakland's own pioneering vertical dance company BANDALOOP, and UpSwing Aerial Dance Company. Several solo artists will perform as well including Veronica Blair, formerly from Universoul Circus, now recognized as one of the top black aerialists in the country; Australian aerialist and dancer Alex Allan; Beth Clarke, one of only a handful of women who perform on the slack rope; clown and trapeze artist Felicity Hesed; Kameko Shibata; and Sierra Camille. Duos include Azraa Muhammad and Melea Emunah, Xochitl Sosa and Caroline Wright, Helen Wicks and Kate Hanes, Jessica Curl Rose and Andrea Keene, and Sonya Smith and Bianca Cabrera.
The Festival features four different performance programs over three days with a different line up of acts for each.
On Saturday, August 11 at 12pm, there is also a special Youth Performance Showcase, the first time all major Bay Area aerial youth training programs will perform on the same bill, featuring Zaccho's own Youth Company, BANDALOOP/Destiny Arts Performance Company, Circus Center's San Francisco Youth Circus, Les Aerielles from Trapeze Arts, and Circus Spire.
The Festival also includes workshops and more opportunities to learn about the art form.