Back to top
SFMade Holiday Fair at CCA
California College of the Arts
1111 Eighth Street at 16th & Wisconsin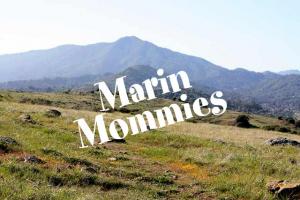 SFMade presents its eighth Annual Holiday Gift Fair, held at California College of the Arts in San Francisco. The shopping extravaganza is free and open to the public and features locally-made gift items, all made in San Francisco by over 60 SFMade vendors.
The fair's unique products include jewelry, bags, chocolate, wine, gourmet gifts, home items, apparel, body products, children's toys, holiday cards and decorations, and stationery - all from local manufacturers and artisans who make their products in the city.
Shoppers can also purchase artwork from CCA students.
 
A sampling of featured products and vendors:
* Wine & beer essentials from Bluxome Street Winery, Laughing Monk Brewing and Seven Stills.
* Sweets and treats from Charles Chocolates, Z. Cioccolato, Jade Chocolates and more, plus baked goods from Black Jet Baking, Le Dix-Sept, Nana Joes Granola and Bert's Bites. Freshly roasted coffee from Andytown and Abanico Coffee.
* Accessories from Wood Thumb, Mac Cutting Boards, Rickshaw Bagworks, Lady Alamo, Anna Monet, Sharon Z Jewelry and more. New makers include 3D-printed and liquid nitrogen-cooled candles from Embla, and plaster & concrete furniture from Urban Concrete.  
* Custom-fitting jeans based on a body scan by Denim Unspun, the perfect flannels and T-shirts from Pladra and Animal Instincts, and women's clothing from Adelyn SF and Kaoru Sanchez and more.
* Kitchen accessories from Aplat and Ubi-Ind Mi Cocina.
* Living wreaths and more from Urban Farmgirls.
* Handcrafted body products from Etta and Billie and Korina Naturals.
And many more exciting, new local businesses and long-time favorites!
Free
Presented by SFMade.