Back to top
Spring Break Mini-Q RC Camp #1
579 Rohnert Park Expy West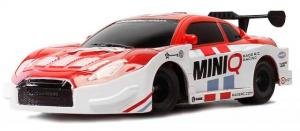 Build a Hobby Quality Remote Control 1/24 Scale Car and Take it Home!
Do you want to try building an RC car but don't have the time for a long build?
3-Hour Build and Race
- Build a car with expert help
- Customize it
- Learn about maintenance
- Race on our track
- Take it home
You get an RC car worth over $70 and you know how to keep it running.
Space is limited. Register in advance at Fundemonium.
Saturday, February 9th, 1pm-4pm
$99, Ages 8 and up