Back to top
Terra Marin K-8 Exploration Workshop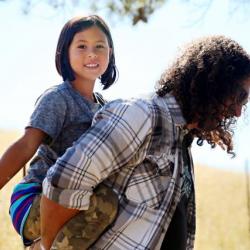 CRAWFISH OR WORKSHEETS?
Our students caught crawfish and took a dip at the fishing hole this week as part of Earth Education. What did your kids do at school today? 
Join us for an exciting day of learning, wonder and skill building for the entire family to learn how we improve academic achievement by moving our students ONE DAY EVERY WEEK out of the classroom and into the natural world!
EXPLORATION DAY WORKSHOP AT TERRA MARIN K-8
Sunday, December 9th
11:00am-12:30pm
70 Lomita Drive, Mill Valley
Constructive Creativity Program (parents welcome to join) 
* Outdoor Discovery - Archery & Nature Exploration
* Blast Off Science - Build & Launch Your Own Rocket
* Art Expression - Carving Soap Stones
* Animal Fun - Bunny Love!
Educational Presentations for Adults
* 5 Ways To Help Strengthen Your Child's Brain Through Earth Education (½ hour session)
* Tours & Terra Marin Presentation (upon request)
* Jumpy House :-)
FREE - Space is limited!
Light refreshments & food provided.
RSVP HERE!
WWW.TERRAMARIN.ORG