Back to top
Terra Marin K-8 OPEN HOUSE -Jan 13, 2019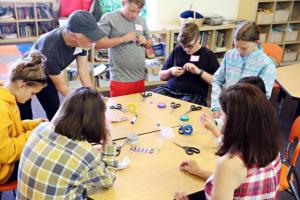 What's Your Child's Super Power?
At Terra Marin K-8 School, our mission is to reveal, nurture and celebrate every child's unique strengths; guiding them to discover and embrace their true potential.
Join us for one of our OPEN HOUSES coming up in Winter & Spring 2019. Students will enjoy activities that shine a light on the unique offerings of Terra Marin, while parents tour our school and listen to a presentation from our senior staff, teachers, parents and students. Our Open Houses are truly the best way to get a feel for what makes Terra Marin K-8 so unique.  
Upcoming Dates:
Thursday, January 10 - 6:30pm
Sunday, January 13 - 11:00am
Thursday, March 21 - 6:30pm
Sunday, March 24 - 11:00am
Children invited and encouraged for all dates.
The Terra Marin K-8 Program:
Earth Education -  Nature not worksheets
Strong Academics - Inspired not forced learning, student-centered (Harkness Method) & High School prep
Social Emotional Learning - Building compassion for self and others
Differentiated Learning - Assessment informed placement & specialized teaching
Foreign Languages - Spanish & Mandarin in all grades
Project Based Curriculum - Learn by doing
Extracurricular Activities - Drama, Music, Dance & Maker lab
RSVP at www.terramarin.org