Back to top
Virtual Photography Class! - Studio 4 Art
1133 Grant Ave
VIRTUAL CLASS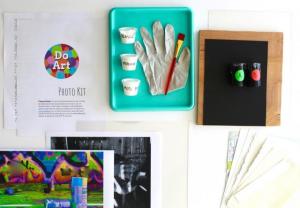 Wednesday 4:45-5:45
8 classes: Sept. 9, 16, 23 30, Oct 7, 14, 21, 28
Ages: 9-15                                                               
About: This intro to photography class explores composition, light, portraiture, and art elements in photography. Each class session begins with photography techniques that last between 20-40 minutes and then students will be outside taking photos based on the daily technique and project. Your budding photographer will start to see the world through a new lens and be guided to find a voice in photography. We'll introduce digital editing through photoshop or gimp (free software similar to photoshop) and print images through alternative printing processes!
Preregistration required so we can deliver supplies to you! Register at: https://www.studio4art.net/remoteonlinevirtual-classes-homelearning/virt...
The cost of this virtual class includes all supplies needed, delivered to your home (we ship, too). This class does require you to have a phone with a camera or a digital camera. This online class is perfect for those middle school and high school kids that have an interest in photography but haven't had the opportunity to take a course in school. All virtual classes stay true to following the education that S4A is known for.
Supplies will be delivered the weekend before class begins. Zoom classes are with teacher Jenson. Your meeting ID will be given one day before the class begins. These classes will be run similarly to our in-person classes with weekly projects.
Projects include:
• A photo scavenger hunt
• Introduction to Photoshop or Gimp digital editing
• Creating digital negatives for contact printing cyanotype positive on cotton watercolor paper
• 2-5 days of picture taking with 5 photo prompt assignments
• Learn to use apps that mimic traditional camera settings for smart phones
• Creating your own cyanotype papers and print using the sun
• Create a photo transfer onto wood